On a regular basis, Apple World Today posts a list of notable new apps or app updates that have been released. They may not necessarily be new, but they're popular and deserve mention. Here are this week's picks.
macOS
The park simulation game Planet Coaster, as well as additional DLC expansion packs, are now available for purchase on Mac via Steam and the Mac App Store. With them, you can build the theme park of your dreams.
Planet Coaster for Mac (costs US$44.99. Additional DLC will be available for individual purchase, ranging from $10.99 to $14.99.
Nisus Software has announced Nisus Writer Pro 3.2, the latest update to its professional word processor for macOS.
The upgrade adds support for macOS Big Sur and M1 Macs. It also has several bug fixes and enhancements.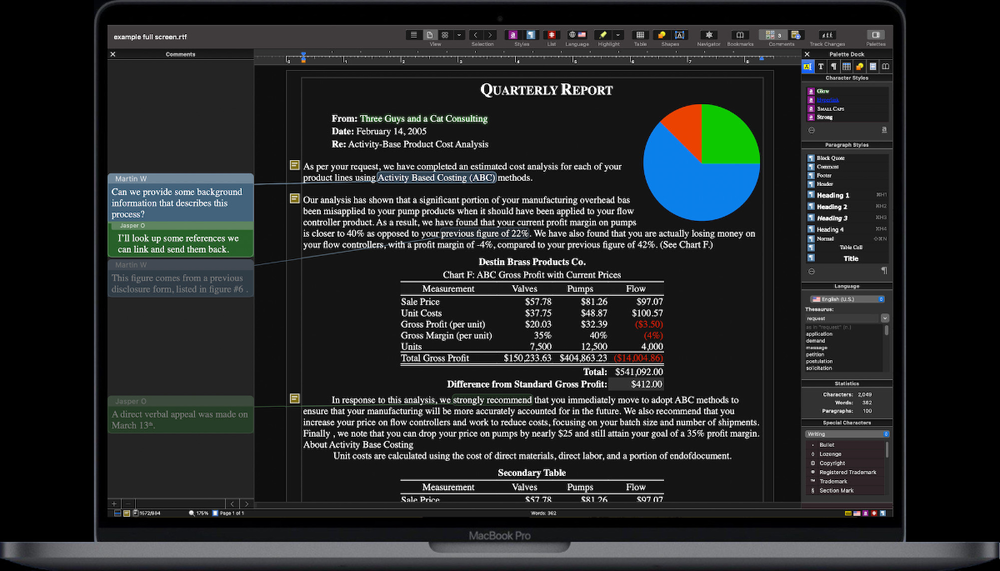 Nisus Writer Pro 3.2 requires macOS 10.11 or later. It's available at the Nisus store and the Mac App Store for $65. An upgrade version is available from the Nisus store for $45; an academic version is $55. This is a free update for users of any version of Nisus Writer Pro 3. A 15 non-consecutive day demo is available for download.
Noodlesoft has released Hazel 5, an update to its housekeeping utility for macOS. With the utility's rule engine, users can create workflows that keep files organized automatically.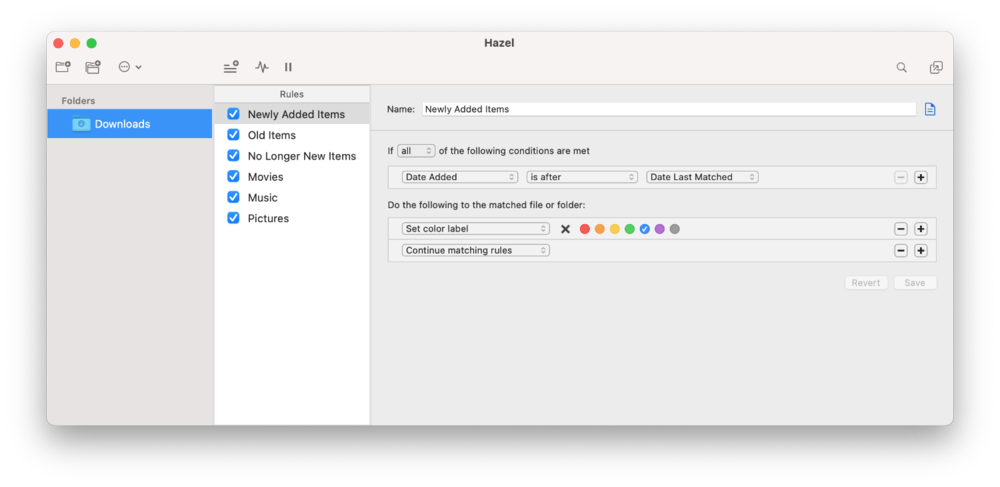 Hazel also features options for managing the Trash and includes an application uninstaller. Version 5 is now a standalone app instead of a preference pane. The upgrade also sports an improved user interface, and the main window now combines folders, rulesets, and rules for easier and quicker navigation and editing.
Hazel 5 requires macOS 10.13 or later. Existing registered users can upgrade for US$20. Those who purchased it after Jan. 1, 2020, can get a free upgrade. For new users, the cost is $42 for a single user license or $65 for a family pack (up to five members of a household).
Ben Software has updated SecuritySpy, its multi-camera video surveillance software for Mac, to version 5.3.
With smart motion detection powered by AI, flexible recording features, and remote monitoring, the utility is designed for all CCTV applications. Version 5.3 adds HomeKit integration, support for macOS 11 Big Sur, instant video replay, and other new features and improvements.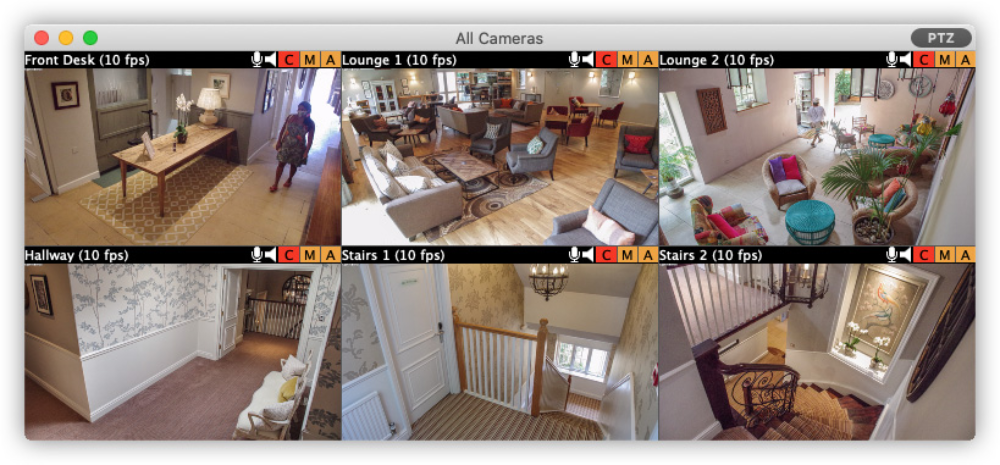 SecuritySpy requires macOS 10.13 or higher . Pricing depends on the number of cameras you're using and ranges from $40 for a single camera set-up to $880 for an unlimited cameras license.
Quicken, has released a new version of Quicken for Mac, which has been tweaked for macOS Big Sur.
The upgraded personal finance software app also includes a new modern interface, as well as features designed to make it easier for users to manage all of their financial accounts in one place and take control of their finances.
Quicken for Mac is available here. You can try it starting at $35.99 per year, with a 30-day risk-free guarantee. Phone support and chat are included for free.
Creaceed has released Carbo 2.0, an update to the digital notebook app for the iPhone, iPad, and Mac.
The utility lets you capture and organize handwritten notes and sketches either by shooting with the camera or by drawing on screen with Apple Pencil. Version 2 brings Mac support through a new Mac Catalyst app running on macOS Big Sur.
Carbo 2 requires an iPhone or iPad running iOS 13./iPadOS 13 or later, or a Mac running macOS 11 Big Sur. The universal app can now be freely downloaded on the App Store.
The Carbo Premium Pack is a one-time in-app purchase and removes the 10-note limit. It can be purchased within the app for $14.99. Carbo 2 is a free update for version 1.x users.
The folks at CodeWeavers say the latest version of CrossOver can run both 32-bit and 64-bit Windows applications on the new Apple Silicon M1 Macs.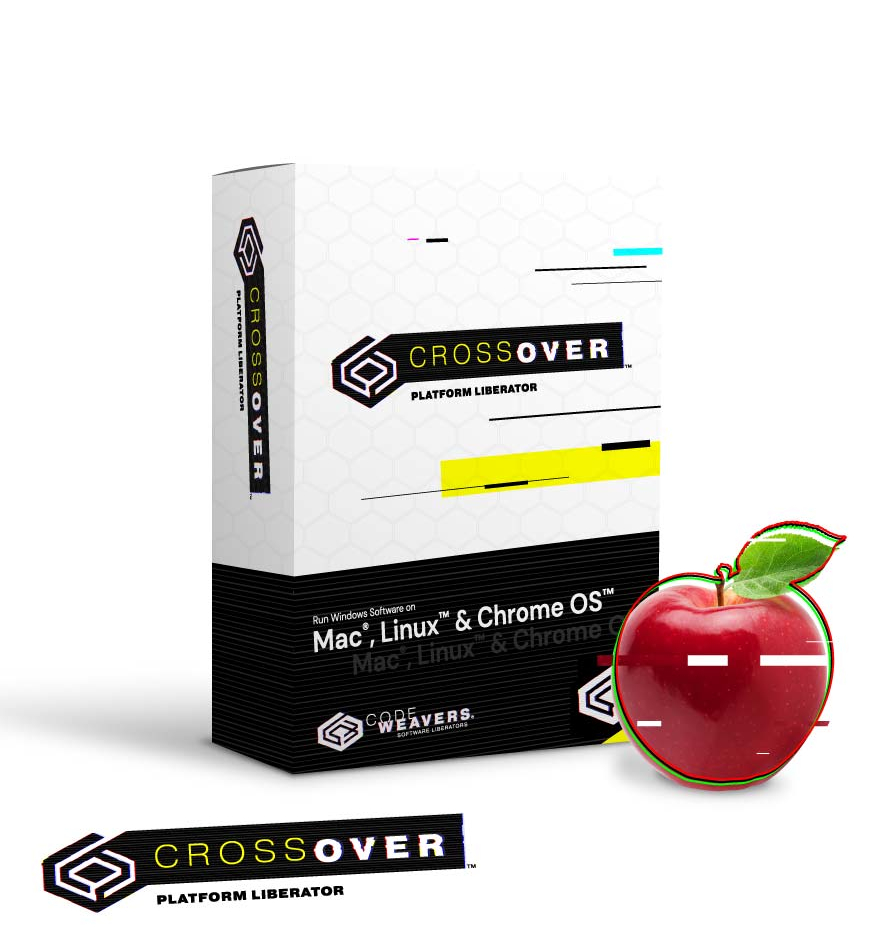 CrossOver allows users to run Windows apps on macOS, Linux, and Chrome systems. Pricing starts at $39.95; a demo is available for download.
Tropical Software has announced iAddressX 4.0.1, an update for their contact navigation app for macOS.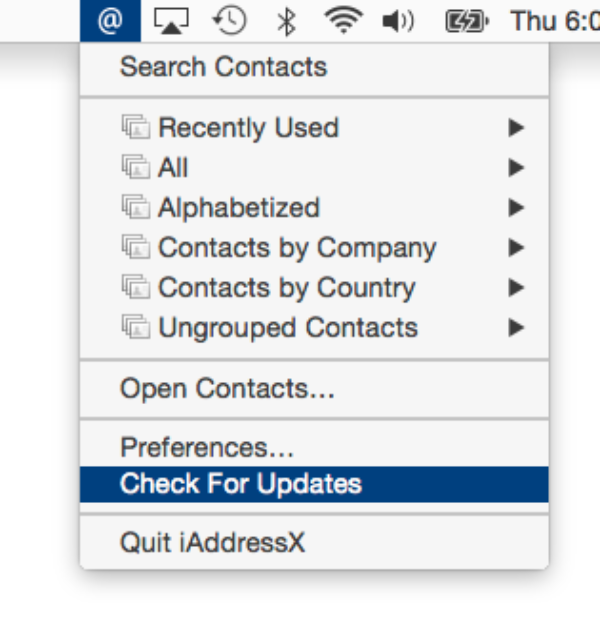 The tool allows Mac users to navigate and search their contacts, view a contact's location in Apple or Google Maps, print Dymo labels, dial iPhone and Skype calls, send SMS messages, and more, all from an icon in the macOS System Menu Bar. Version 4.0.1 brings improved "sandboxed" security, bug fixes, and enhanced features and performance.
iAddressX 4.0.1 requires macOS 10.12 or later and costs $19.95. It's available through the Tropical Software website and the Mac App Store in the Productivity category. A free trial download is available from the Tropical Software website.
River SRL has announced Sparkle 3.0.2, an update to their visual web design application for macOS.
It allows you to create GDPR-complaint websites in a fully visual way. Sparkle 3.0.2 adopts the new Big Sur look and is optimized for M1 Macs. It also adds over 50 new features, including commerce, blogging, a SEO assistant and parallax animation.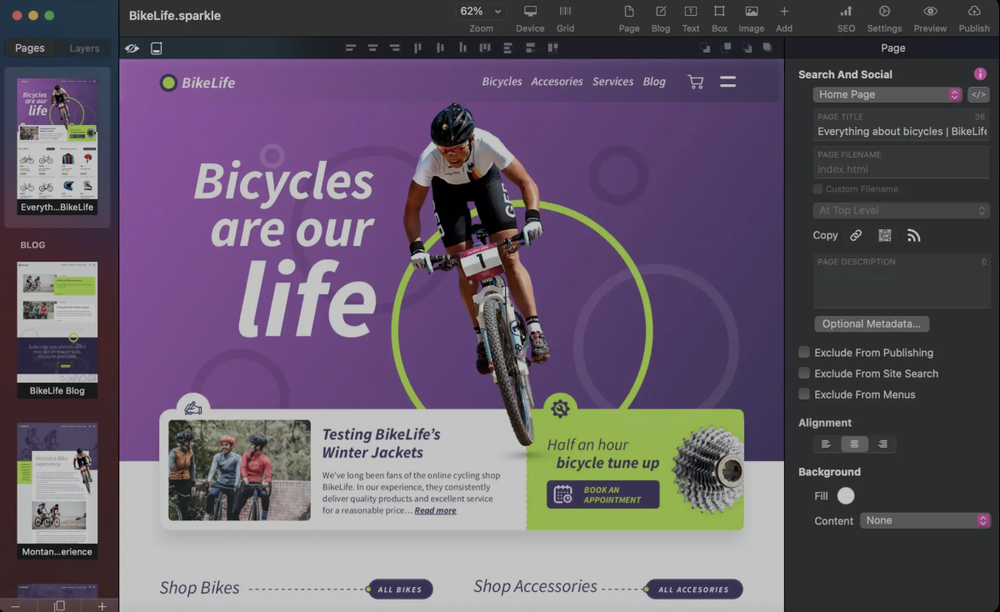 Sparkle 3.0.2 requires macOS 10.9 or later. It's available at the Mac App Store and the River SRL website.
Purchasers of a Sparkle license in 2020 can upgrade to Sparkle 3 features for free. Purchasers prior to 2020 can get a 50% discount in app. Expanded capabilities are available as one-time purchases.
Digiarty Software has released MacX MediaTrans 7.2, an upgrade to their iPhone file manager for macOS.
Version 7.2 now offers full support for the iPhone 12, iPhone 12 Mini, iPhone 12 Pro, iPhone 12 Pro Max, as well as macOS 11 Big Sur. This app help users transfer files from iPhone 12 series to a macOS Big Sur-based computer or vice versa.
An unlimited license for MacX MediaTrans, normally priced at $59.95, is now only $35.95 for a lifetime license. Anyone can enjoy a bigger discount (up to 70% off) at Digiarty's Thanksgiving special offer: $49.95 for the 4-in-1 MacX media management toolbox.
Zevrix Solutions has rolled out LinkOptimizer Server 6.0.7, a compatibility update to the image workflow solution for Adobe InDesign.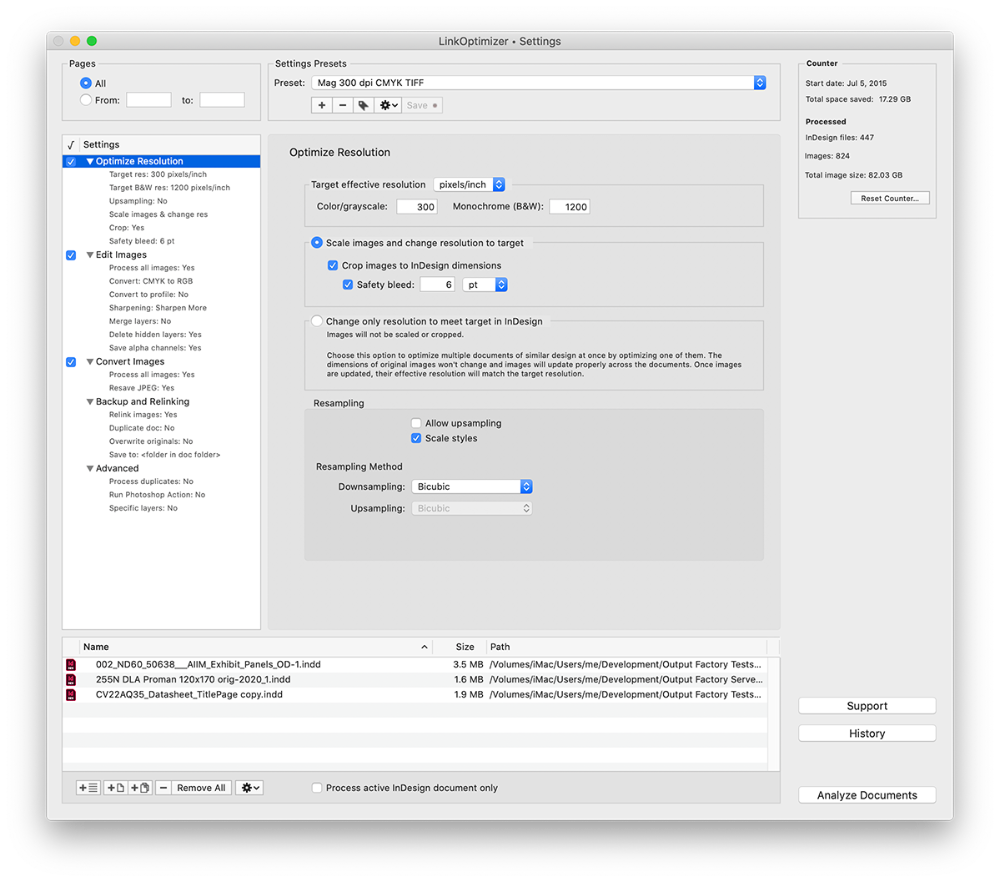 LinkOptimizer automates complex image manipulation tasks and allows users to reduce link size, convert images, optimize resolution and more. The workgroup version can serve unlimited users via network hot folders and combine LinkOptimizer processing with standard output formats. Version 6.0.7 adds support to the recently released InDesign and Photoshop 2021.
Output Factory Server 3 with built-in LinkOptimizer Server can be purchased from the Zevrix website for $699.95. A demo is available for download. The upgrade cost is $350 for the licensed users of earlier Output Factory Server versions and BatchOutput Server. LinkOptimizer users can get a $200 discount. Output Factory Server requires macOS 10.12 or later and Adobe InDesign CC 2018-2021.
iOS
Body FX, a digital workout platform, is rolling out its new and improved digital app – Body FX Home Fitness.
The new app connects users with a "simple yet practical" roadmap to staying healthy at home. Available to users on iOS, Android, Apple TV, Fire TV, Roku, and desktop, Body FX Home Fitness provides members with a vault of exercise programs, nutritional tips, healthy recipes, and direct access to monthly fitness challenges.
The Body FX Home Fitness app is available for download today. Users can experience the app for free with a 14-day trial to explore which program best fits their preferred training-style. Thereafter, the membership fee is just $15.99 per month or $134.99 per year. For more information on Body FX, visit www.bodyfx.com or download the app.
Avast, which specializes in digital security and privacy products, has launched an iOS version of Avast Secure Browser (ASB) to add to its multi-platform portfolio which also includes support for Mac, Windows, and Android.
Similar to ASB for Android, the iOS version has been built from the ground up with full data encryption at its core, says Scott Curtiss, vice president and general manager of Avast Secure Browser. This includes AES-256 and the latest TLS/SSL cryptographic protocols for the data transport layer. There are also additional built-in security and privacy features.