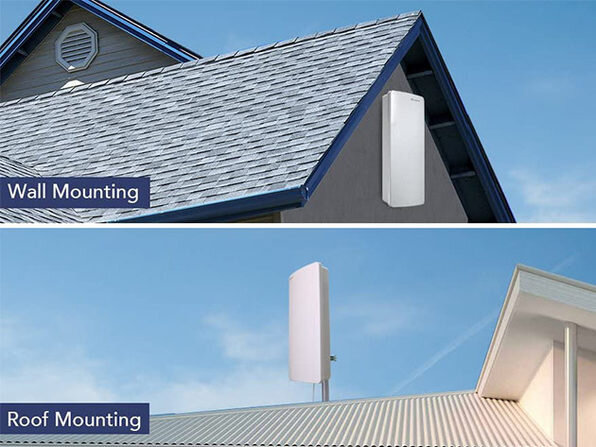 Are you a cable-cutter? Perhaps you noticed that there was one bad side effect of dropping your cable or satellite TV contract — you lost all of the local free HDTV channels! With the ANTOP AT-400B Flat Panel Antenna ($79.99), you can get those stations back! Use promo code SAVE15NOV at checkout and save an additional 15%!
The ANTOP AT-400B Flat-Panel Antenna with Smartpass design is aesthetically pleasing and suitable to match a wide range of home exterior styles. The multi-directional reception, UV coating, weather-resistant finish, and creative panel design allow you to install your AT-400B, a digital TV antenna, in various locations around the exterior of your home: wall, roof, or balcony. It is also suitable for indoor use in an attic or placed on a tabletop. It is equipped with the smartpass amplifier technology that enables an easier connection between passive antenna and TV. The AT-400B supports HDTV, 1080P TV, and 4K ULTRA HD and is compatible with TV converter boxes or digital TVs. With 65 to 80-mile range, this antenna lets you enjoy watching your favorite shows in great quality.
Smartpass Amplifier Technology. Allows easy connection between passive antenna & TV

400B Digital TV Antenna. Designed to match similar traditional antennas with an amplified signal

65 to 80-Mile Range. Assures more channel reception & fewer blind spots

Built-In 4G LTE Filter. Blocks unwanted 3G & 4G wireless signals, ensuring noise-free digital TV reception

UV-Coated, Weather-Resistant Exterior Design. Protects signal reception for clear photos & full channel capacity
Don't forget to use the SAVE15NOV promo code to bring the price down to just $67.99!