Griffin Technology's $16.99 iTrip Clip is a Bluetooth audio adapter that converts any part of wired headphones to wireless headphones. It ensures that you can continue using your favorite 3.5mm headphones with no worries about if you bought a smartphone with no headphone jack (not that Apple would make such a thing….).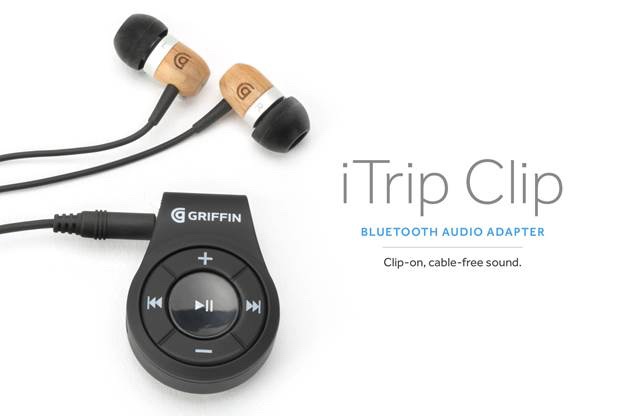 Not only can the iTrip Clip make any pair of headphones wireless, it also puts the convenience of a Bluetooth sound system into any car. The iTrip Clip connects wirelessly to any smartphone or tablet via Bluetooth 4.1. Connecting any headphones, earbuds or AUX cables to the compact, self-powered adapter lets users listen to music and video, or make calls, without cables. The iTrip Clip sports play, volume, and track controls, as well as an integrated mic to receive calls and access Siri, Google Now, and other voice recognition apps.
In addition to features like a control pad and built-in mic, iTrip Clip also has a set-and-forget configuration which allows it to reconnect to paired devices automatically once it's in wireless range (approximately 30 feet). The adapter has a rechargeable Li-ion battery that boasts six hours of play/talk time and 180 hours on standby. The iTrip Clip also connects to car stereos with an AUX to listen to any smartphone wirelessly if the vehicle doesn't already offer Bluetooth connectivity.
Apple World Today Rating (out of 5 stars): ★★★★
---
Like this article? Consider supporting Apple World Today with a $5 monthly Team AWT membership.