When I was a kid, I usually pretended to be Superman. These days — while I'm a looooooong way from being a kid — I can pretend to be Robin Hood (or Hawkeye or Arrow) thanks to the Orb Gaming Virtual Archer.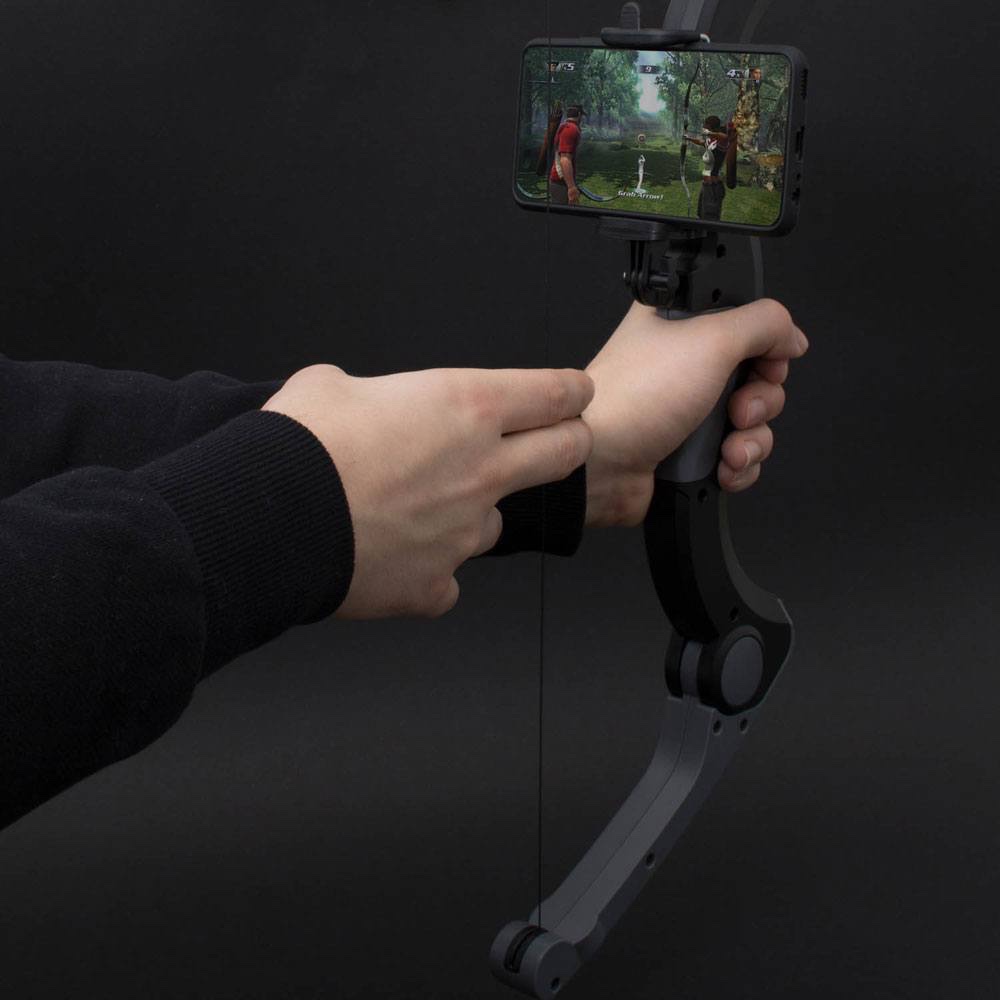 This combination of hardware and software for the iPhone takes the classic bow (although crafted in plastic rather than carved from walnut) and adds a smartphone holder. To use, you download the free app from the Apple App Store, install two AAA batteries (not included) in the plastic, connect your phone to your bow using Bluetooth, and you're ready to be an archer.
You can fire away indoors or out. And when you're inside, you don't have to worry about arrow holes in your walls!
<!— code from sekindo - Appleworld.today In-Article - outstream —>

<!— code from sekindo —>
The Virtual Archer app allows you to take target practice, hunt with a bow-and-arrow, battle dragons, and more. The game is fun, though becoming an ace archer takes some practice. Also note that the small, removable panel for inserting/replacing batteries on the bow is attached by a very small screw, so take care not to lose it.
The Orb Gaming Virtual Archer costs $60.95 from Amazon and offers something a little different when it comes to iPhone gaming.
Apple World Today Rating (out of 5 stars): ★★★★