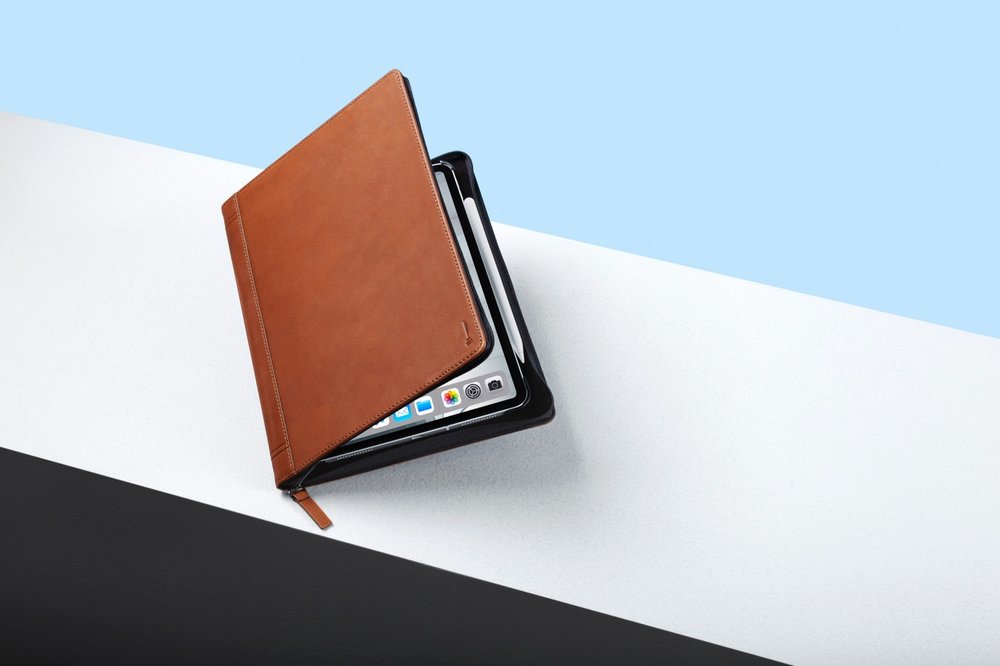 Our buddies at Twelve South announced a new additional to the Journal family of cases today, with the youngest member of the family being the new Journal for iPad Pro. It's designed for both the 11-inch and 12.9-inch iPad Pro, and matches the other cases in the family .
The case acts as a viewing stand (in portrait orientation) and typing wedge (in landscape) for the newest iPad Pros, using a built-in shell to hold the iPad Pro while keeping the device's edge-to-edge display completely unblocked. Inside the case is a storage space for the Apple Pencil and an interior pocket for documents or a compact Bluetooth keyboard.
If you're into having matching accessories, you're going to love the Journal family. It now includes the Journal for iPad Pro, Journal for MacBook, Journal for iPhone, and the Journal for CaddySack. They're all made of a high-end cognac leather.
The new Journal for iPad Pro is priced at $99.99 for the 11-inch model and $119.99 for the 12.9-inch. Apple World Today will have a full review of this new case soon.