Apple has announced its 2016 Apple Music Festival, a free annual concert series that will be held Sept. 18-30 at the London Roundhouse. The performing acts haven't yet been named. Last year Pharrell Williams, One Direction, Florence + The Machine and Disclosure, Mumford & Sons, Carrie Underwood and Ellie Goulding, and others performed.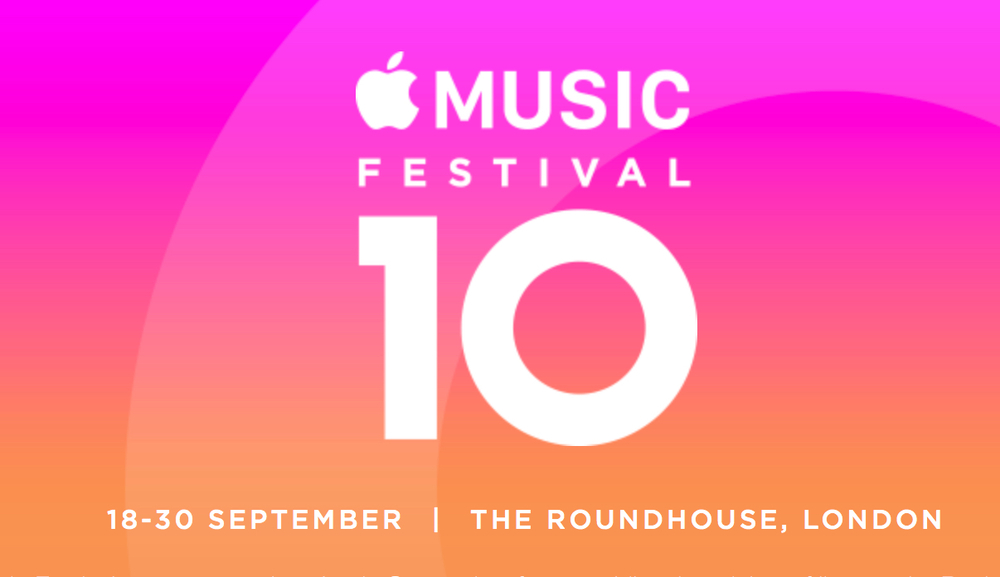 Residents of the UK can win tickets to the gigs. Apple Music members around the world can watch the performances for free. Ticket applications will be opening soon, Apple says. You can follow @AppleMusic on Twitter and Snapchat for up-to-the-minute information and join the #AMF10 conversation.
Originally known as the iTunes Festival, the event started at London's Institute of Contemporary Arts in 2007, and has seen over 550 artists perform in front of more than half a million fans and tens of millions more online and on-demand. Past performers include Adele, Beck, Coldplay, Elton John, Foo Fighters, Justin Timberlake, Kings of Leon, Lady Gaga, Katy Perry, Maroon 5, Muse, Sir Paul McCartney and many more.