On a regular basis, Apple World Today posts a list of notable new apps or app updates that have been released. They may not necessarily be new, but they're popular and deserve mention. Here are this week's picks.
macOS Apps/Updates
Mac OS X File Recovery has launched File Extractor 1.0, a file extraction utility for macOS computers.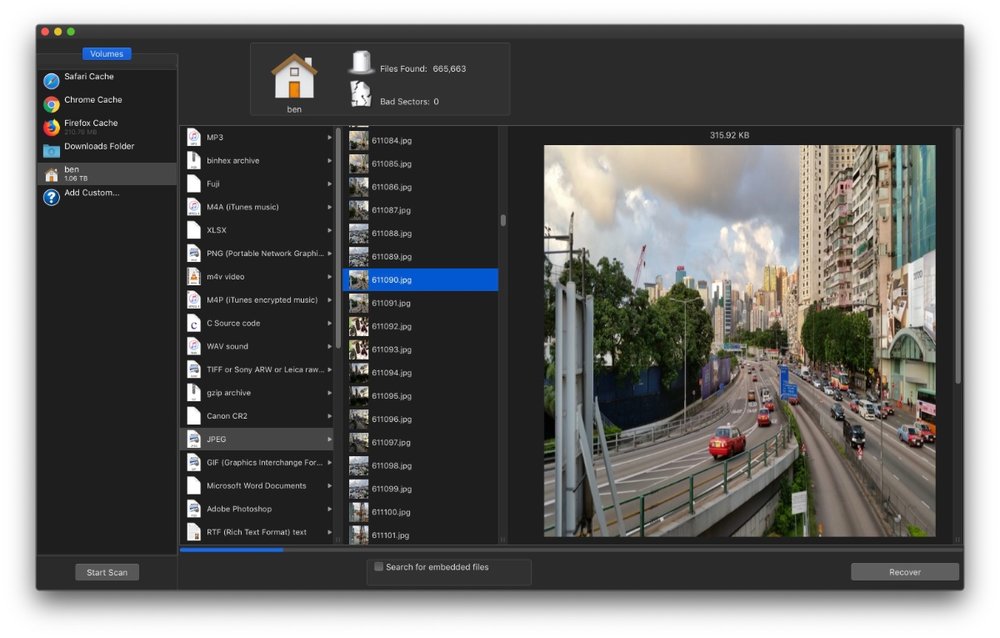 It extracts files that are hidden inside other files stored on a Mac's hard drive. The app offers the ability to extract JPG, MP3, GIF, and many other types of files that are embedded inside PDF files, PSD files, DMG disk images, and more. It makes use of the same codebase used to develop data recovery software for the CIA and FBI, according to Mac OS X File Recovery CEO Ben Slaney.
File Extractor requires macOS 10.7 or higher. It costs $14 and is available here..
The Pixelmator Team has released Pixelmator Pro 1.3 Prism, an update to the Mac image editor designed to make powerful professional tools accessible to everyday users.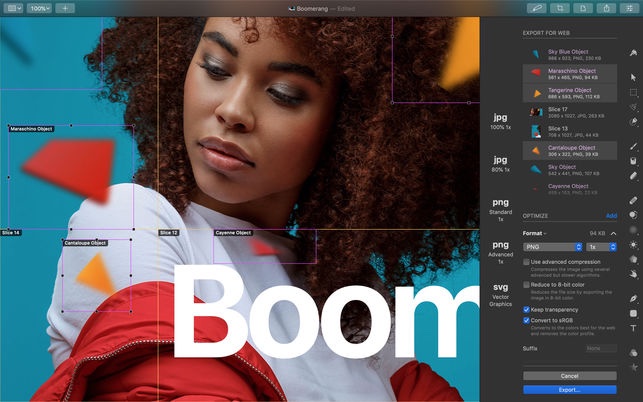 The update introduces new features such as layer color tags, filtering and search, clipping masks, and quick opacity and blending controls. According to the Pixelmator Team, the software is now even better suited to creating complex designs and intricate, multi-layered illustrations and artworks.
Color tags give users more flexibility to organize designs by tagging important or related layers. Layer filtering makes it possible to temporarily filter out layers from the layer list according to layer type or color tag. The new search feature gives users an instant way to find any object.
Pixelmator Pro 1.3 Prism requires macOS 10.13 or later . It's available for $39.99 at the Mac App Store.
St. Clair Software has released Default Folder X 5.3.3, an update to their Mac utility.
Default Folder X enhances the file dialogs in all macOS applications. It provides fast navigation to your files, previews, integrated Spotlight tagging, and more. Default Folder X's custom keyboard shortcuts put your favorite and recent folders at your fingertips. Version 5.3.3 adds text labels to its toolbar and drawer, and offers more keyboard shortcuts.
Default Folder X 5.3.3 is a free update for existing version 5 users. New licenses are $34.95 and upgrades from version 4 and prior are $14.95. Default Folder X 5.2 requires macOS 10.10 or higher.
Graphic Node has released Templates for Pages – DesiGN 6.0, an update to the productivity app for macOS.

Templates for Pages – DesiGN features a selection of templates from books and invitations to posters and brochures. The package offers a variety of around 10,000. The update brings new items and categories. Plus, older templates have been updated for compatibility with the newest versions of Apple Pages.
<!— code from sekindo - Appleworld.today In-Article - outstream —>

<!— code from sekindo —>
Templates for Pages – DesiGN version 6.0 is a single-purchase app available on the Mac App Store for $24.99. Users of previous versions will receive the update for free.
Ben Software has launched SwiftCapture 1.2, an update to the high-performance video capture application for macOS.
The tool allows users to create video recordings, timelapse captures and stop-motion movies from a variety of video input devices. Version 1.2 is compatible with macOS Mojave, improved audio/video synchronization, AppleScript enhancements, enhanced support for Blackmagic devices, bug fixes, and more.
SwiftCapture 1.2 costs $38 for a single-user license and $530 for a site license. A 30-day demo is available for download.
CoreCode has announced MacUpdater 1.4.2, a new version of the app updating utility for macOS.
The utility scans a Mac's Applications folder to identify applications that have updates available. Once identified, out-of-date applications can be updated with just a few clicks of the mouse. MacUpdater runs silently in the background, notifying users when an update is available.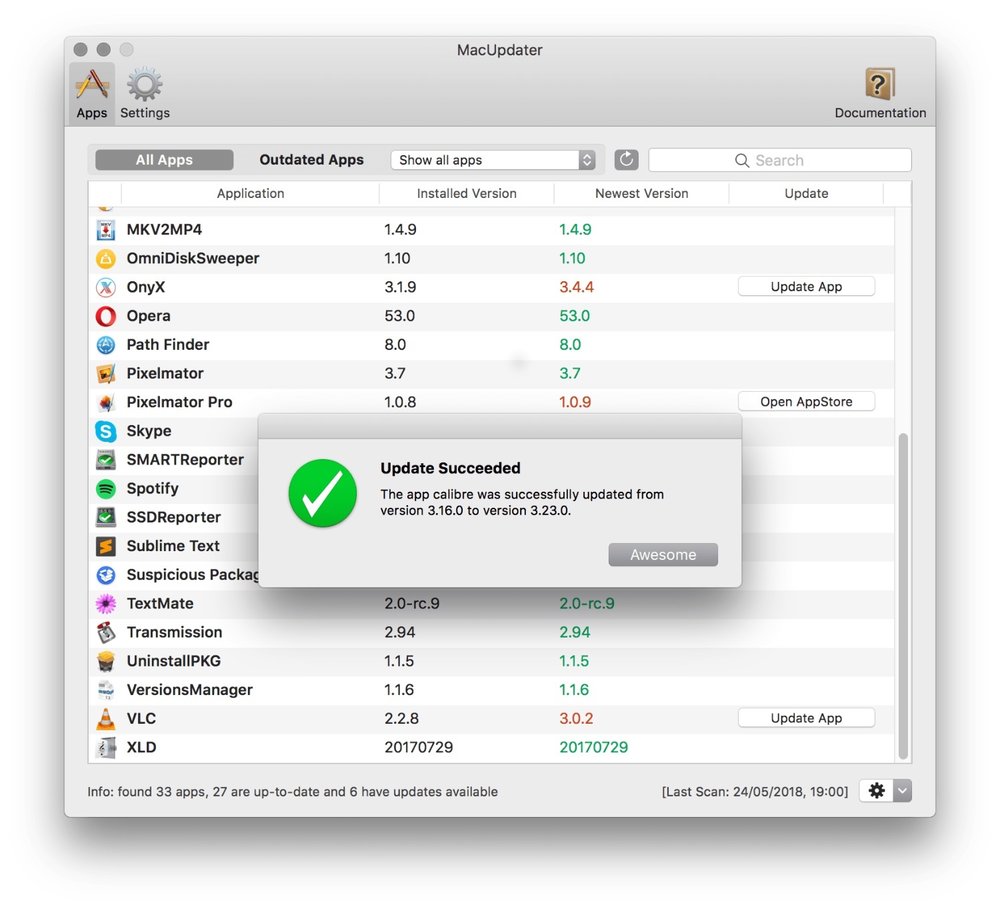 No registration is required, and app usage isn't tracked in any way. Version 1.4.3 brings the ability to update multiple apps at once, the ability to cancel in-progress updates, and much more.
MacUpdater requires macOS 10.11 or later. It's a free download and is available worldwide exclusively through the CoreCode website. Users can scan for updates for free and update up to 10 apps for free. It costs $9.99 to unlock the ability to update additional apps