On a regular basis, Apple World Today posts a list of notable new apps or app updates that have been released. They may not necessarily be new, but they're popular and deserve mention. Here are this week's picks.

macOS Apps/Updates
MacPlus Software has introduced WindowSwitcher 1.0, an app designed to help you deal with the "chaos" of the open windows on your Mac. It works with macOS 10.12 or later.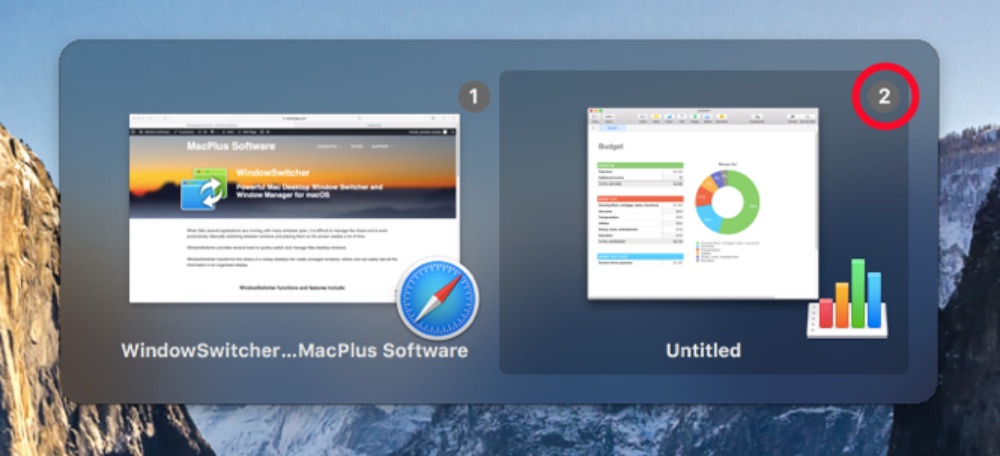 It provides tools for switching and managing Mac desktop windows. WindowSwitcher lets you arrange your Mac desktop into neatly arranged windows, where you can see all the information in an organized display. You can close, minimize, maximize, or even restore any window.
WindowSwitch costs $19.99 or a standard license or $39.99 for a lifetime license. There's also a subscription offer for $12.99 annually. A demo is available for download.
Corel has introduced MindManager 12 for Mac, an update of its app for digital mind mapping and data visualization. It now offers SmartRules that automate processes and workflows; Objects and Smart Shapes that enable the creation of new diagram types.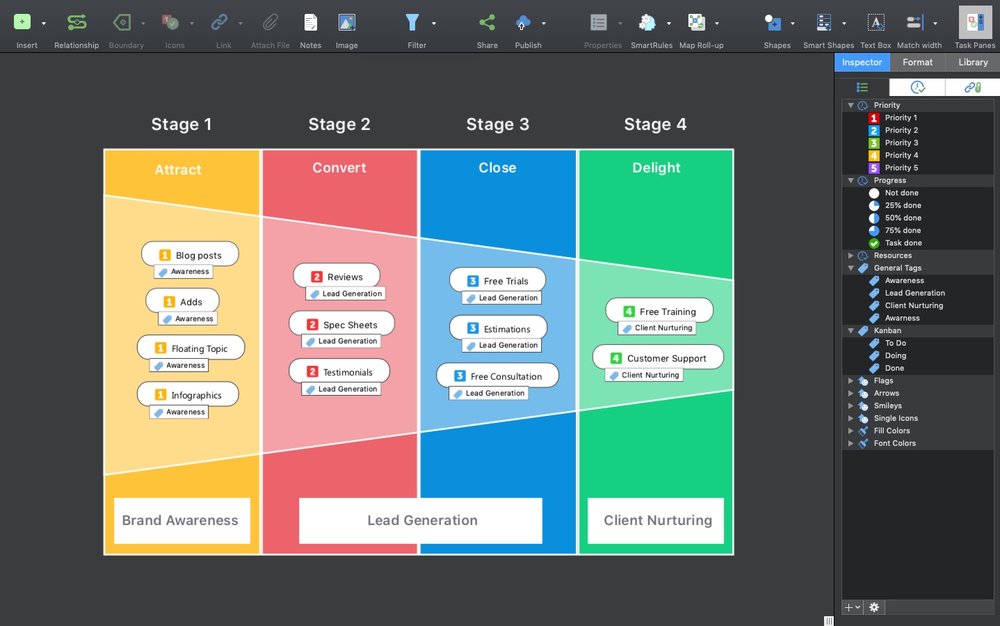 MindManager 12 also offers support for macOS Dark Mode and the Touch Bar. There are also: new HTML 5 export and publishing features with filters; new theme design; and a new icon library.
MindManager 12 for Mac is available in English, French, and German. For a limited time, you can get an individual license at the suggested retail price of $179. MindManager 12 for Mac is also available as part of MindManager Enterprise, available for teams with five licenses and more. It's compatible with macOS 10.13 and higher.
StickyBots has been rolled out for the Mac on Steam for just $8.99. This release comes alongside an update including the new Domination game mode, and a new map.
Inspired by action classics such as Soldat, Abuse, and Altitude, StickyBots is an online 1-8 multiplayer side-scrolling platform shooter in which you can jump, climb on walls, and stick on ceilings.
Batman: Arkham City has been updated to 64-bit, using Feral Interactive's latest libraries and Apple's Metal graphics application programming interface for a performance boost across all supported Macs.
As the legendary caped crusader, swoop into the gothic open-air prison of Arkham City and face off against a rogue's gallery including The Joker and Mr Freeze.
Users running macOS 10.14 Mojave can update their copy of Batman: Arkham City for free on the Mac App Store or Steam.
<!— code from sekindo - Appleworld.today In-Article - outstream —>

<!— code from sekindo —>

iOS Apps/Updates
SwampDog has unleashed WhoDo, a contact creation tool for iOS. It supports speech as a data source, allowing you to speak a new contact's data.
WhoDo for iOS also enables customers to create new Contacts without even launching the app. Ituses several internal databases, including Apple Foundation level frameworks, natural language processing, and data detectors.
WhoDo is free, but does offer in-app purchases. It requires iOS 11 or higher.
GBTI Games has debuted Sneaky Viking AR, a $3.99 a tower defense game with a touch of augmented reality. Instead of playing on your mobile device screen, you can "place" AR game table on your lawn, driveway, or carpet and get ready to fight for your people.
Yopey Yopey has launched Shmush: The Spinning. The free color merge puzzle game comes with a spin feature that allows players to spin the board and let gravity rearrange the shmushies. You free the shmushies by combining ones of the same color, and once all the shmushies are free, then the level is complete. You may spin the board at any time to change the direction that the shmushies fall.