On a regular basis, Apple World Today posts a list of notable new apps or app updates that have been released. They may not necessarily be new, but they're popular and deserve mention. Here are today's picks.
iOS Apps/Updates
Maja has introduced Speak News 1.0. It's a $4.99 RSS news reader with text-to-speech, supporting Siri activation. Speak News delivers streamlined RSS news feeds, with flexible Settings for text-to-speech, earphone remote control support, and more. All stories are saved on your device for later offline reading and listening. Speak News also provides a Today widget to display a scrolling list of stories from the current news feed.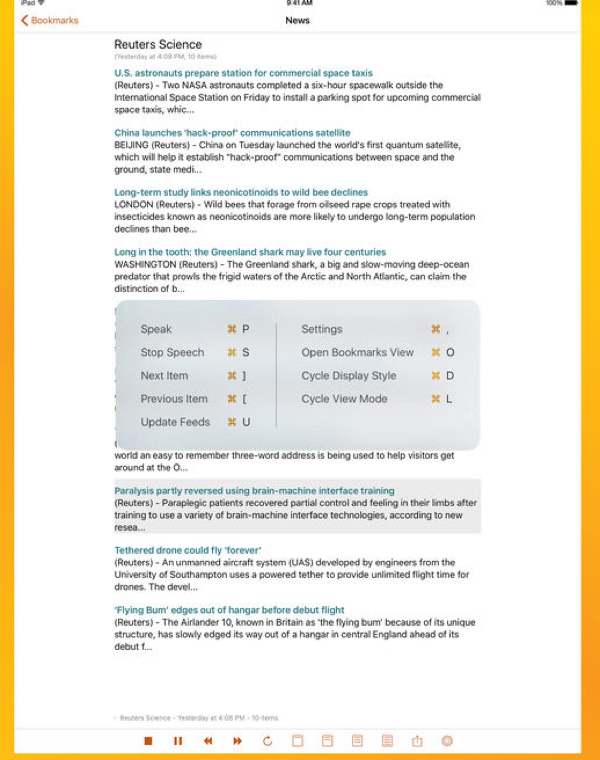 Mac OS X Apps/Updates
128bit Technologies has posted Image Smith 2.3 on the Mac App Store. The app allows you to process several photos simultaneously. You can apply name changes, image enhancements, cropping, image format changes, and more to a large batch of images.
With Image Smith you can use the pre-defined presets to scale or stretch images down to formats suitable for web banners, e-mailing photos, creating backups, and more. Image Smith 2.3 requires OS X 10.7 or later and costs $14.99.