On a regular basis, Apple World Today posts a list of notable new apps or app updates that have been released. They may not necessarily be new, but they're popular and deserve mention. Here are today's picks.
Mac OS X Apps/Updates
Tension Software has launched Copy Fast 1.0 for Mac OS X. It's an app that lets you instantly copy the content of files.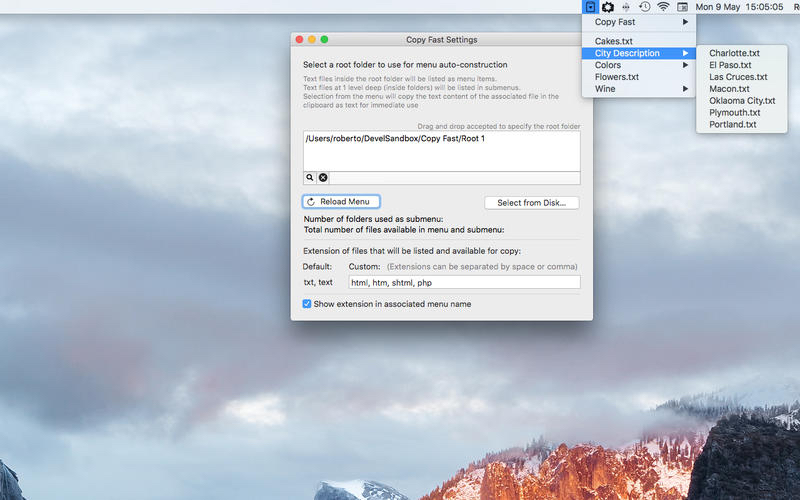 Copy Fast resides always in the right part of the menu bar as a status menu icon, ready to be used when other applications are active. After launch it stays always in background. Its. only presence will be in the status menu.
Copy Fast requires Mac OS X Yosemite or El Capitan. It costs $4.99 and is available at the Mac App Store.
Mac Broadcaster has released Broadcaster for YouTube 1.1, an update to their YouTube live-streaming app for Mac OS X.
The software offers individuals and businesses a tool to broadcast live content directly to YouTube, from their Mac.Video streams can include the Mac's desktop, as well as video from individual apps, iOS devices, webcams, and more. Version 1.1 brings improved screen & app capture, the ability to use a secondary YouTube server, and more.
Broadcaster for YouTube requires Mac OS X Yosemite or El Capitan.It costs $9.99 and is available at the Mac App Store. A seven-day demo version can be downloaded from the Mac Broadcaster website.
iOS Apps/Updates for the iPhone, iPad, and iPod touch
Duo-Pisces has introduced PSMania 1.0. The free photo e allows anyone to apply fun and interesting image processing effects on their photos and images. There are more than 30 different image filters to choose from.
Cloud NET has launched Wonder Notes. It's a free customizable personal database that lets you save, share and send what you want, you they want, and to whom you want. The app integrates with cloud-services like Evernote, Dropbox and Google Drive, and more.
---
Creative Kit 2016: Six powerful Mac photography apps with over 500 creative tools