Apple released watchOS 6 yesterday. It's a solid, if not earthshaking upgrade, mainly thanks mainly to the improved health and fitness features.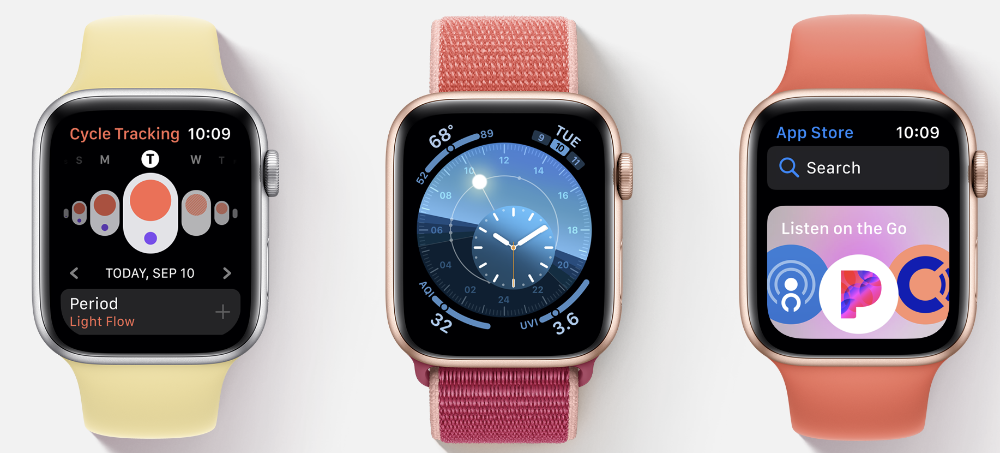 The new Noise app is designed to help protect your hearing when you're in extra loud environments such as concerts and sporting events. As the sound levels change, the app's decibel meter moves in real time.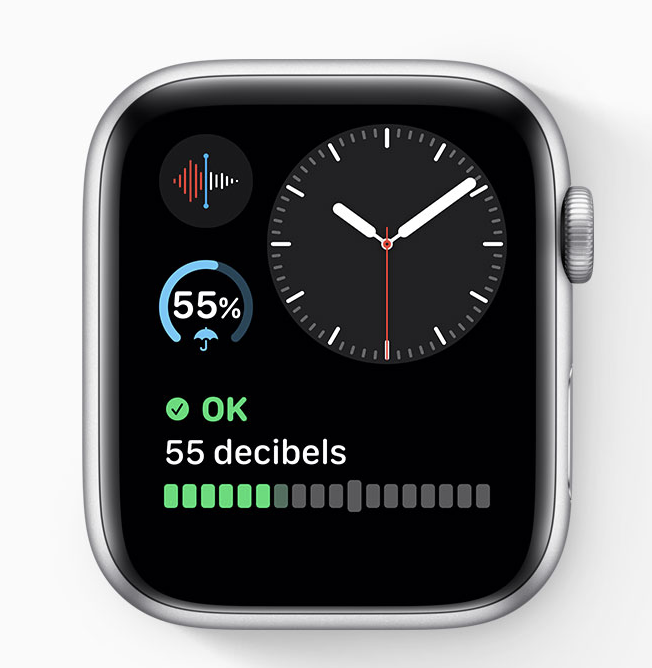 Your Apple Watch can send a notification if the decibel level reaches 90 decibels. That's the level at which audio can begin to impact hearing after four hours per week of exposure at this level, according to the World Health Organization.
Obviously, this doesn't apply to me, but the new Cycle Tracking app gives women the ability to log information related to their menstrual cycles and see predicted timing for their next period and fertile window using the convenience of Apple Watch, which would seem to be useful.
There are also new watch faces. I especially like the Solar Dial (pictured below). watchOS 6 adds a dedicated app store for the smartwatch. That's cool, but what would be even cooler is if Apple allowed third parties to sell their own watch faces in the store.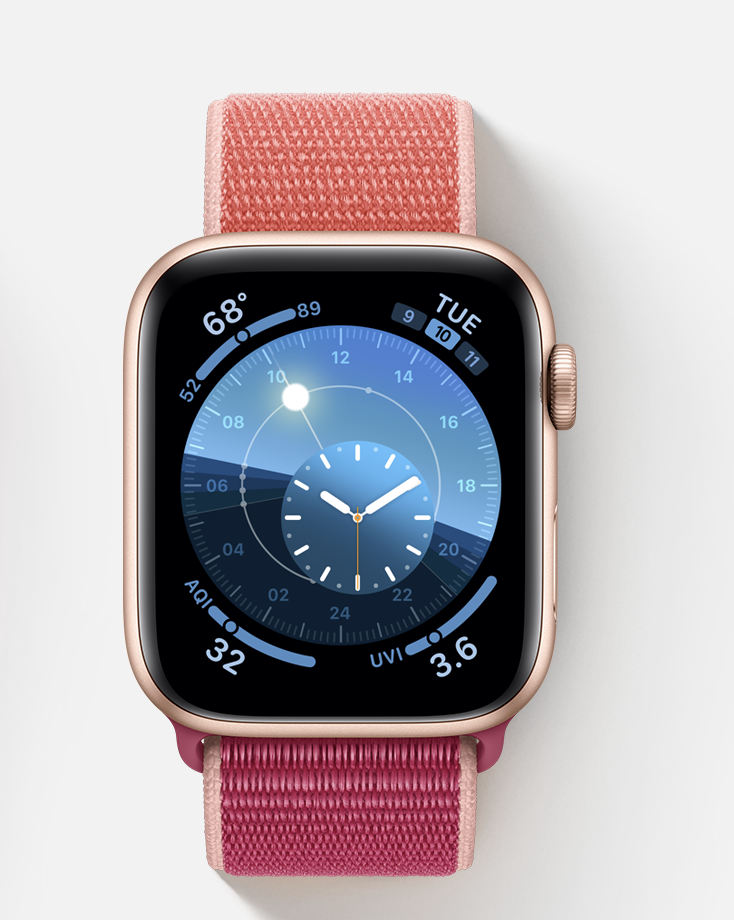 I'm glad the Voice Memos and Calculator apps have finally come to the Apple Watch with watchOS 6. I find them very useful.
There are a lot of other new features, but those are my favorites. At least, so far.
watchOS 6 can be downloaded for free through the dedicated Apple Watch app on the iPhone by going to General -> Software Update. To install the new software, the Apple Watch needs to have at least 50% of battery life, needs to be placed on a charger, and close to your iPhone.