Apple has announced the financial results for its fiscal 2019 first quarter that ended Dec. 29, 2018. The company posted quarterly revenue of $84.3 billion, a decline of 5% from the year-ago quarter, and quarterly earnings per diluted share of $4.18, up 7.5%.
International sales accounted for 62% of the quarter's revenue. Revenue from the iPhone declined 15% from the prior year, while total revenue from all other products and services grew 19% Services revenue reached an all-time high of $10.9 billion, up 19% over the prior year. Revenue from the Mac and Wearables and Home and accessories also reached all-time highs, growing 9% and 33% respectively, while revenue from the iPad grew 17%.
In fact, Mac sales were up 9%, and the December quarter was the best one ever for Mac revenue (though Apple no longer reports unit sales). Chief Financial Officer Luca Maestri says that the Mac saw double digit growth in many markets, including the U.S., where half of those purchasing Macs were new to the platform.
CEO Tim Cook says that Apple News now has 85 million monthly users and Apple Music has 50 million paid subscribers.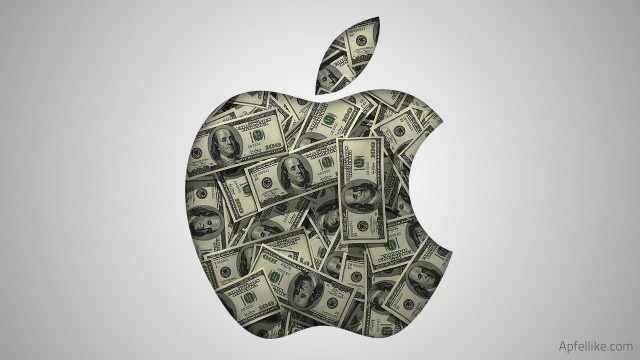 "While it was disappointing to miss our revenue guidance, we manage Apple for the long term, and this quarter's results demonstrate that the underlying strength of our business runs deep and wide," said Cook in a press release. "Our active installed base of devices reached an all-time high of 1.4 billion in the first quarter, growing in each of our geographic segments. That's a great testament to the satisfaction and loyalty of our customers, and it's driving our Services business to new records thanks to our large and fast-growing ecosystem."
<!— code from sekindo - Appleworld.today In-Article - outstream —>

<!— code from sekindo —>
"We generated very strong operating cash flow of $26.7 billion during the December quarter and set an all-time EPS record of $4.18," added Maestri.
Apple's Wearables, Home, and Accessories category brought in $7.3 billion during the quarter, compared to $6.7 billion for iPad and $7.4 billion for Mac. Overall, Wearables, Home and Accessories category growth was up 33% compared to the $5.5 billion it earned in the year-ago quarter. The category includes the Apple Watch, HomePod, Apple TV, AirPods, Beats products, and more.
Apple now has $245 billion cash on hand; that's 3% more than it had on hand in the previous quarter, when it reported $237.1 billion in cash.
Apple's Services unit had a 62.8% gross margin (the percentage of revenue left after subtracting the costs of goods sold). The tech giant's overall gross margin was 38%. In the year-ago quarter, the Services gross margin was 58.3%, according to the numbers Apple provided.
CEO Tim Cook tells Reuters (https://uk.reuters.com/article/uk-apple-results/apple-sees-sales-largely-below-wall-street-as-iphone-demand-weak-idUKKCN1PN2WD) that Apple is considering pricing its phones in local currency in China and other international markets, which may spur sales.
Apple is providing the following guidance for its fiscal 2019 second quarter: revenue between $55 billion and $59 billion; gross margin between 37% and 38%; operating expenses between $8.5 billion and $8.6 billion; other income/(expense) of $300 million; and a tax rate of approximately 17%.
Apple's board of directors has declared a cash dividend of $0.73 per share of the Company's common stock. The dividend is payable on Feb. 14, 2019, to shareholders of record as of the close of business on Feb. 11, 2019.