After a delivery that was delayed because of a typhoon and an early, unannounced Saturday UPS visit, I finally got my hands on an iPhone 7 Plus. It's a 128GB model (seriously, I don't need 256GB…yet) in silver, unlocked, and on the AT&T network.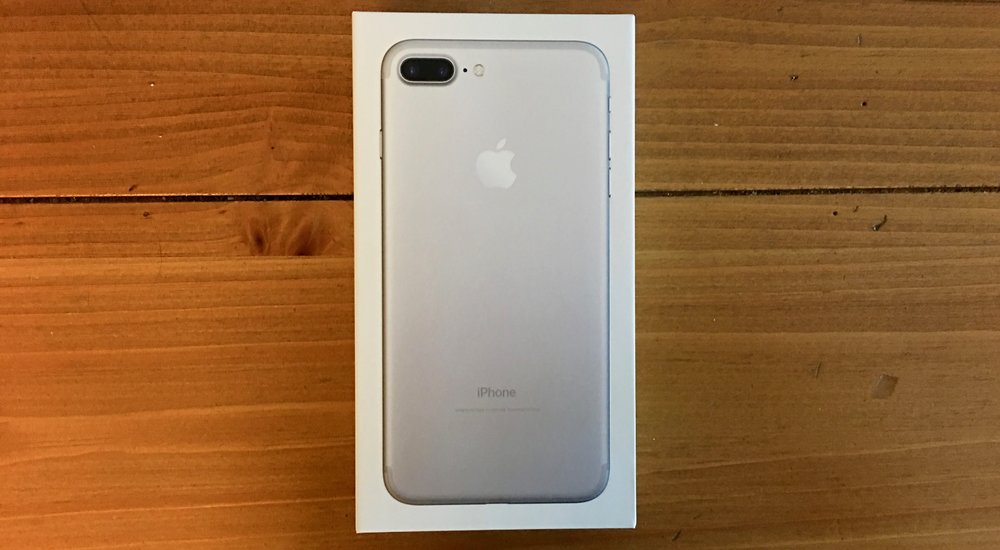 The top of the box shows the back of the iPhone — not the front as in past updates — and I laughed when I saw the way the Lightning EarPods were packaged. Apple cleverly set them up so they look like AirPods, perhaps to give prospective buyers an idea of what the wireless earbuds will look like.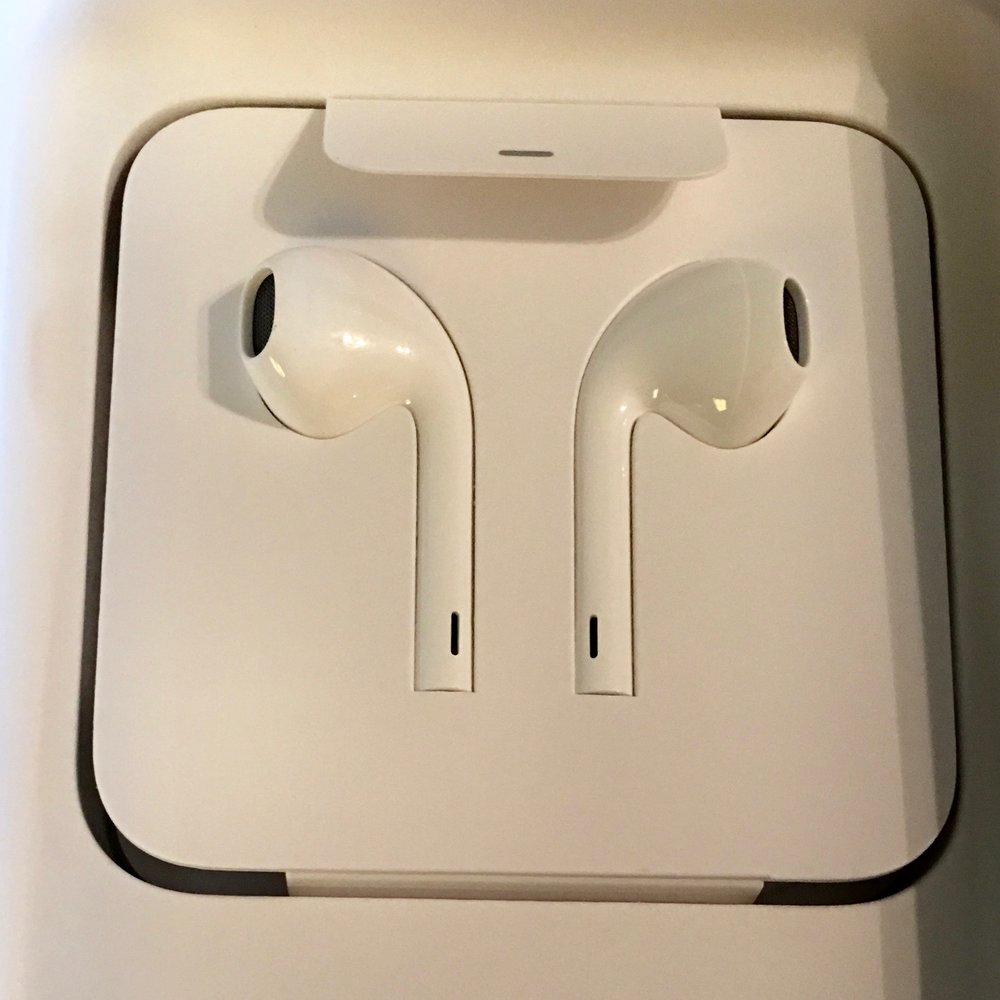 Setup Surprises
Apple perfected over-the-air (OTA) iOS updates, file and setting restoration, and phone activation a long time ago, so I was expecting the upgrade to go smoothly. It went quickly, but not exactly smoothly.
During activation there was a new (at least it seemed new) screen that asked me to verify that the phone number on the screen was indeed the number I wanted to have assigned to the iPhone. I'm wondering if previous rollouts have resulted in people needing to return iPhones due to "fat-fingering" the phone number while ordering online.
About the first thing that happened after the phone was activated was that it wanted me to install the iOS 10.0.1 update, so I did. That was done quickly — nice, since I didn't want to spend too long watching the new iPhone go through an update.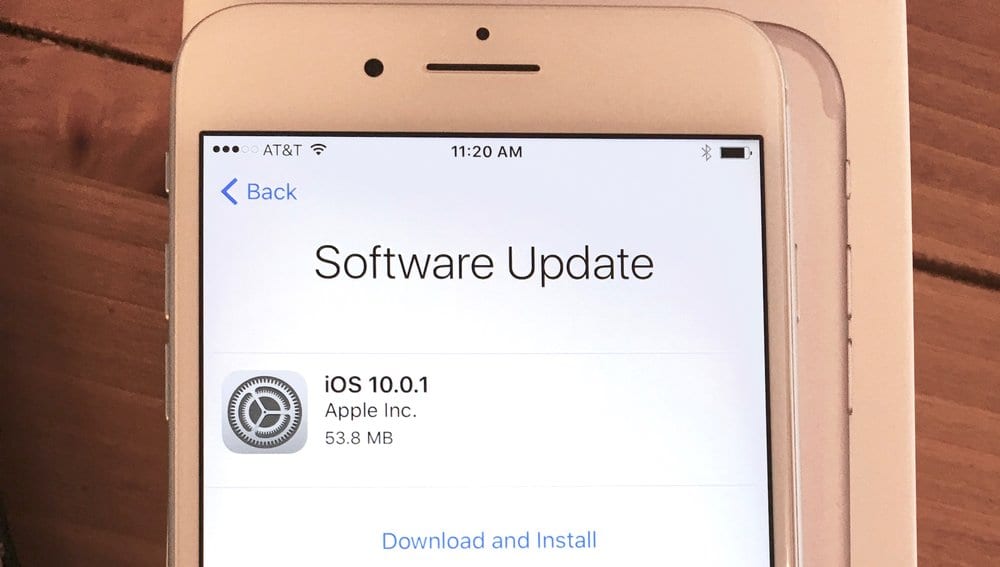 Setup also has users select the level of haptic feedback for the non-mechanical Home button. You're given a choice of three different levels to test, light (1), medium (2) and heavy (3). I personally didn't feel that 1 provided enough feedback, 2 was OK, but 3 was what I ended up choosing.
The Happy Haptic Home Button
I didn't think the new haptic Home button was going to feel all that much different from the mechanical button that's been used for years, but I was wrong. It definitely has a much different feel to it. People new to the iPhone will probably love it right off the bat because they're not used to the feel of a mechanical button, but I would bet that there will be some longtime users who will return their new iPhones and go to something else simply because "it doesn't feel right".
Personally, I think I'll get used to it in about a day or two…but I think I want the same kind of button on all of my devices now. The next-generation iPads need to come with the haptic Home buttons in order to provide those of us with a lot of Apple devices with a similar feel across the product line.
Oh My God! There's No 3.5mm Headphone Jack!
I'm sorry, but I still don't see this as an issue. The bottom of the iPhone now looks nice and balanced for once, with no audio port off to one side to ruin the symmetry.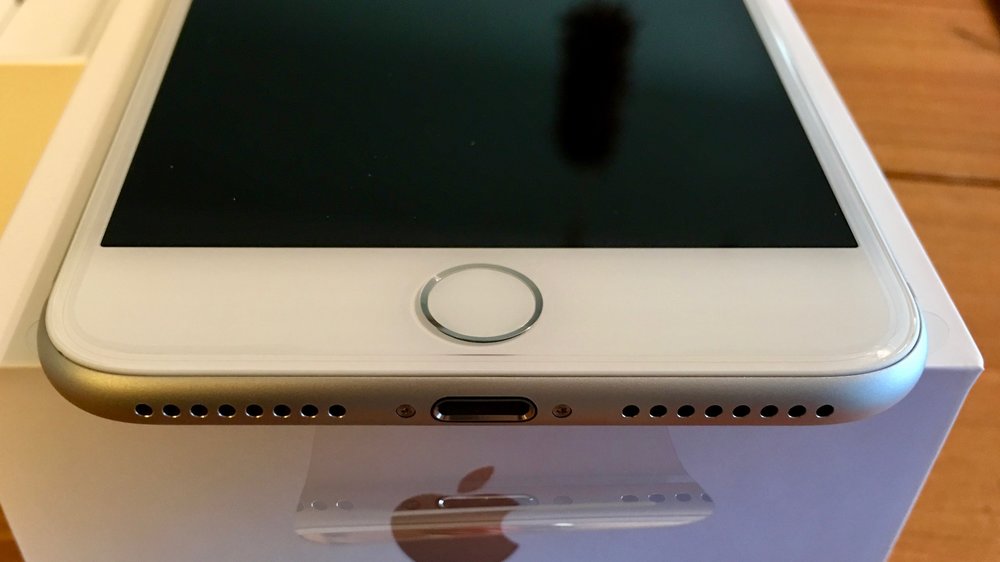 The Lightning EarPods are just as comfortable/uncomfortable as always depending on your previous opinion. The sound quality is still really impressive for a "cheap" pair of earphones. I haven't used Apple's EarPods for a while, so my testing was a real eye-opener — those things are pretty darned good. Also, even when shaking my head back and forth I couldn't get the EarPods to fall out. Maybe I will have consider buying a pair of AirPods…
For those of us who prefer to use Bluetooth headsets, the experience of pairing appears to be unchanged.
Dang, This Thing Is Fast!
For most users upgrading from a previous generation of iPhone, the first experience with the A10 Fusion-powered iPhone 7 or 7 Plus will be a good one. I have a metric buttload (i.e., a lot) of apps on my device, and they all downloaded and installed very quickly. In fact, during the restore of the device it seemed to rip through installations like they were nothing.
GeekBench 4 benchmark results show this to be true as well, with the iPhone 7 Plus pulling in a single core result of 3360 and a multi-core result of 5579. Compare those to the iPhone 6s Plus with a single core result of 2361 and multi-core number of 4126. Boom! Would you believe that the iPhone 7 Plus is speedier than a 12.9-inch iPad Pro? Looks like it may be time for an iPad Pro update, Apple.
Perhaps the biggest change I noticed was in how smoothly the iPhone 7 Plus scrolled on long web pages. Even on the 6s Plus, I noticed that some pages with a lot of graphics seemed to "jump" while scrolling, while those same pages on the 7 Plus smoothly roll down the page. It's a little thing, but quite nice when you get used to it.
The Display
The resolution of the iPhone 7 Plus screen hasn't changed when compared to the iPhone 6s Plus; it's still 1,920 by 1,080 pixels at 401 pixels per inch. Unlike Samsung and some other manufacturers who seem to think that it's necessary to cram 2,560 by 1,440 resolution into a 5.5-inch diagonal screen — and have to push all (of those extra pixels around — Apple smartly kept the resolution at "Retina" standards, where your eye can't discern individual pixels anyway, and then put a powerful processor in the device.
The display is brighter; I took my iPhone 6s Plus and 7 Plus, put 'em on the same web page, then held them side by side in very bright sunlight to see which was easier to read. The 7 Plus display is 25% brighter than the predecessor at max brightness, per Apple's published specs.
One thing I noticed as well is that the new display has less of a blue cast than the iPhone 6s Plus at the same brightness setting. In other words, looking at a white background is more paper-like than before, which is quite impressive.
Battery Life
I don't have any exact figures at this point, but the Battery Life of the iPhone 7 Plus seems better than that for the iPhone 6s Plus. That's not surprising; Apple says it should get about one hour more battery life. The battery on the 7 Plus is rated at 3.82 volts and 2900 mAh, while that in the 6s Plus is rated at 3.8 volts, 2750 mAh. Of course, improved components are also partially responsible for the better battery life.
Water Resistance
Are you crazy? I'm not going to dunk my brand new iPhone when plenty of other people have already done so and proven that the device is very resistant to water; even more so than the Samsung Galaxy S7. That's the phone that is advertised as being water resistant by having a guy douse it in expensive champagne.
While I'm not going to pour expensive champagne or even cheap beer on my iPhone 7, it's good to know that it will survive treatment like that.
Cameras
I'm planning on taking a lot of photos this weekend and will publish a separate review of the iPhone 7 Plus cameras — especially that 2X telephoto lens. In early testing, I've been impressed with how much better low-light photography is with this phone.
Conclusion
For those who are currently "stuck" at the iPhone 6 or earlier, my recommendation is to upgrade to the iPhone 7. You'll be amazed with the speed and happy with all of the other changes. iPhone 6s users might want to wait a year for the next-generation iPhone. However, the water resistance is a plus, and if you spend a lot of time outdoors or in situations where spills are a definite possibility, an iPhone 7 could save the day for you.