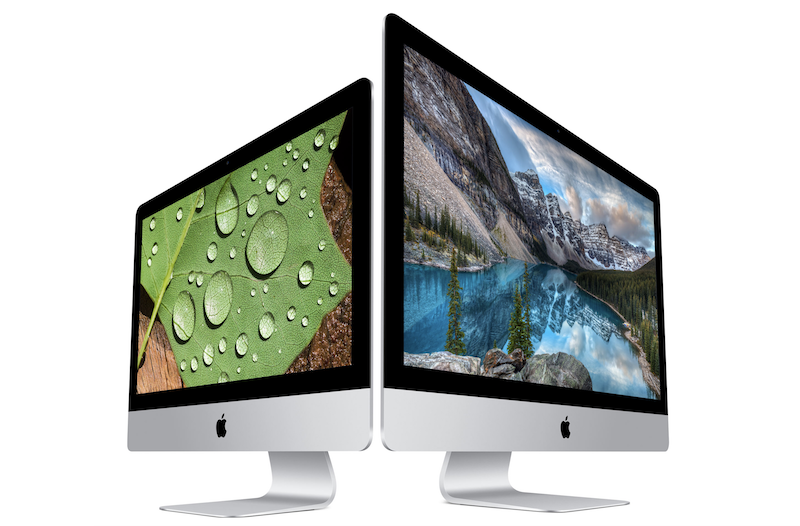 Rumors are always suspect, especially when they're from a blog that few have heard about. But when those rumors coincide with what we'd all like to see and they're from a site that has a track record of finding references to unreleased Macs with macOS versions…well, they're worth spreading around. That's the case with a rumor from Pike's Universum, which cites a "little bird" that is "usually pretty accurate" as the source for details about the expected Pro-level iMacs that Apple hinted at early in the week.
The specs sound juicy!
Intel Xeon E3-1285 V6 processor as a top-end CPU choice. The processor hasn't been released at this time, but might be similar to the E3-1280V6 with integrated Intel HD Graphics P630.
NVM Express PCIe-based flash storage with capacities up to 2TB (the current 4K and 5K iMacs can be configured with NVMe SSDs or Fusion Drives).
Thunderbolt 3: No big surprise here, since the new MacBook Pro already features this.
16GB to 64GB of ECC RAM. ECC RAM is able to detect and repair errors that could cause data corruption and crashes.
AMD Graphics. Once again, no surprise here. The existing 27-inch 5K iMac has an AMD Radeo R9 GPU, but we'd expect a more pro-oriented model that can support VR apps.
The report goes on to mention some of the things we've been asking for, like a Magic Keyboard with Touch Bar and Touch ID. One curious item was the comment that a new high-end Mac mini "won't be so mini anymore". Whether that refers to physical size or an impressive feature set is unknown.
When is the new iMac allegedly making its debut? Late October, which is in line with previous iMac releases. This will be the first major update of the iMac since October of 2015.