Although the Apple Watch Series 2 offers better battery life than the first generation smartwatch, sometimes you may still find yourself running out of juice. In that case, you'll want to switch to Power Reserve mode.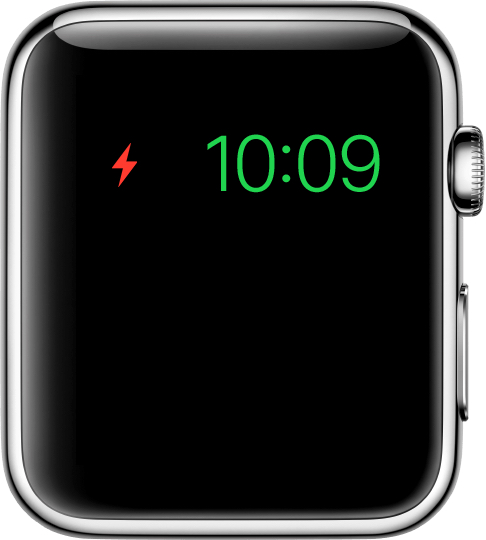 Power Reserve lets you see the time on your Apple Watch while preserving your battery life. In Power Reserve, press the side button to show the current time in a 24-hour format. While your Apple smartwatch is in Power Reserve, it won't communication with your iPhone. Nor can you access other watch features.
When your battery charge drops to 10 percent, your Apple Watch alerts you and asks if you want to use Power Reserve. When the battery gets too low, your watch automatically enters Power Reserve, and a red lightning bolt icon appears next to the time. To turn on Power Reserve:
Swipe up on the watch face to open Control Center.
Tap the battery percentage, then tap Power Reserve > Proceed.
To turn off Power Reserve:
Press and hold the side button until you see the Apple logo.
Wait for your Apple Watch to restart. You might need to charge your Apple Watch first.