Apple has been granted a patent (number 20150342307) by the U.S. Patent & Trademark Office for a "woven display' that could result in future Apple Watch bands that display information such as medical information and which could even alert you if the watch band isn't fastened securely (hey, those Apple Watches are expensive).
According to the invention, a woven fabric includes light transmissive fibers woven into the fabric to provide a visual display. The fabric may be used as a tether to releasably connect a portable electronic device — that would be the Apple smartwatch — to a user. The light transmissive fibers may transmit light to convey information to the user.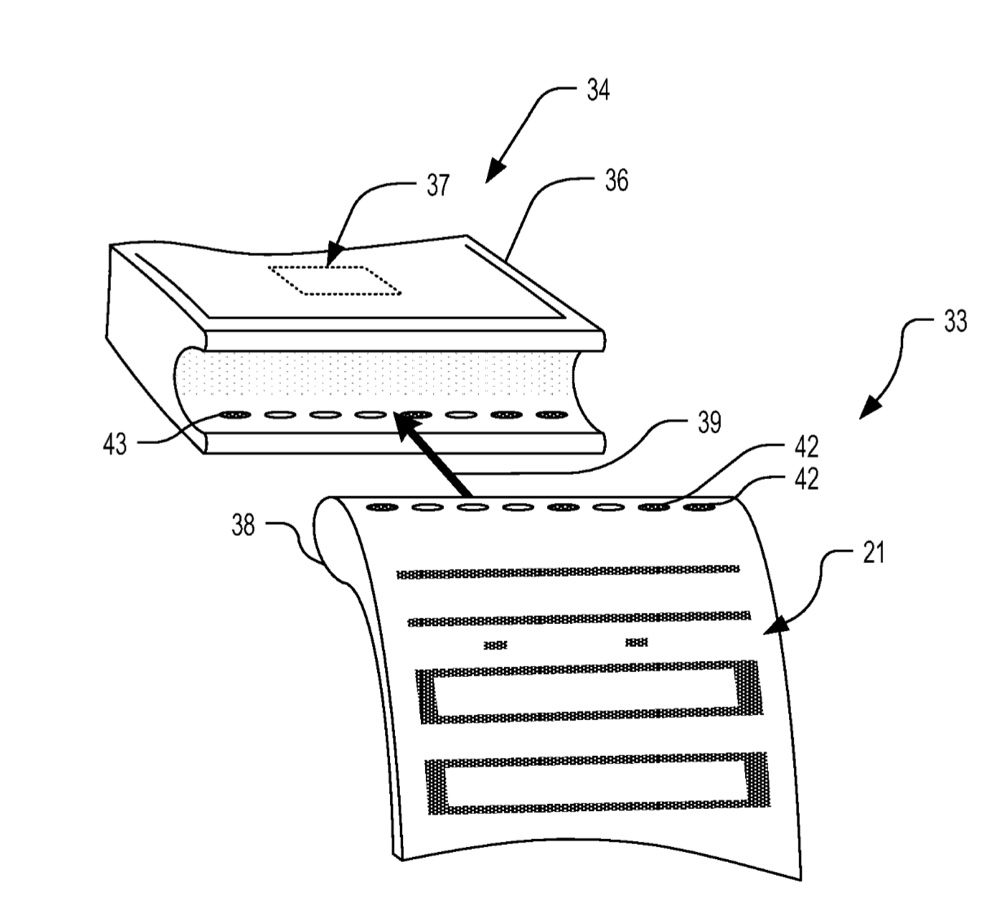 In the patent filing, Apple notes that modern portable electronic devices may be carried by a user or they may be removably attached to the person of a user by means of straps or other tethers. These straps/tethers are designed to prevent the user from dropping or losing the device.
However, Apple says that they're generally decorative and serve no useful information providing, or other utilitarian, function other than for aesthetic purposes. The company is considering ways to develop Apple Watch bands that are useful as well as good-looking. The technology could also be used in tethers for devices such as iPhones and iPads.