ESPforMe has launched its new iOS app. It functions like a search engine, albeit with an Ouija-style digital crystal ball. An in-app purchase converts the crystal ball into a brain computer interface that you can use to perform basic search and control the app.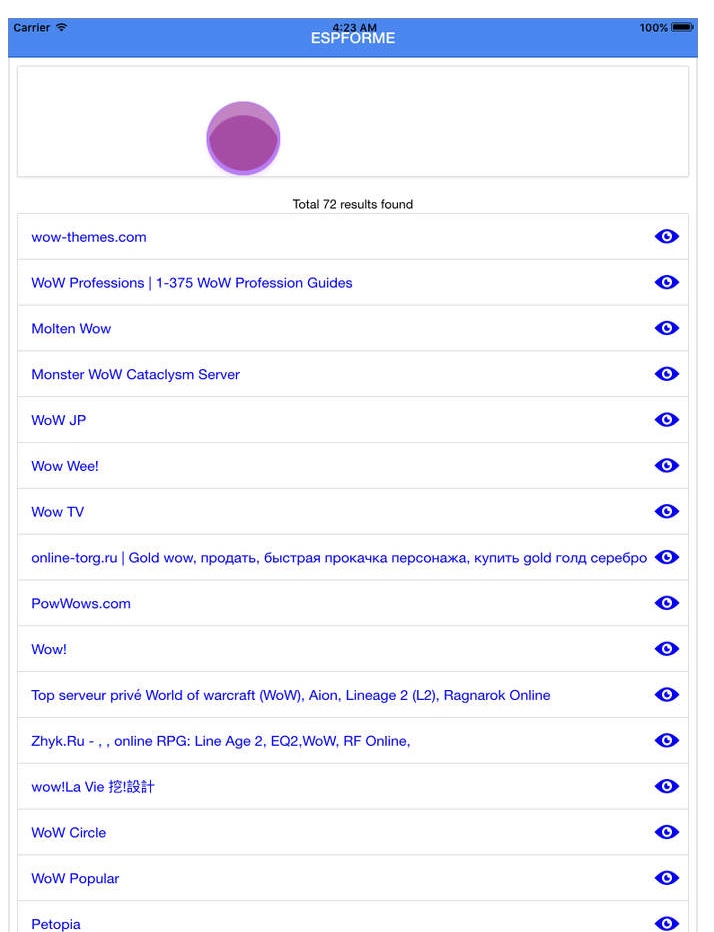 The app also allows you to collaborate with other people's brainwaves, in a kind of digital séance. ESPforMe is currently building a search experience that seems like something out of science fiction, according to founder Scott Rummler.
The app involves three basic steps. First, you train the headset to respond to your thoughts, which creates your own "branded" brainwaves. Next, the app learns to respond to the digital signals emanating from your headset.
The app is available to download for .99. Unlocking the brainwave capability requires an in-app purchase of $9.99 and an Emotiv headset.