By Aaron Lee
The DJYRO, combined with an app available through the Apple App Store is a $29.99 DJ turntable and spinning smartphone holder that DJs will love.
By placing their phone into the smartphone holder of the disk-shaped DJYRO, DJs can spin their music into a jam party. Using the built-in motion sensors of smartphones, the DJYRO lets you transform music being played from your smartphone into the sounds heard at DJ-hosted clubs and parties.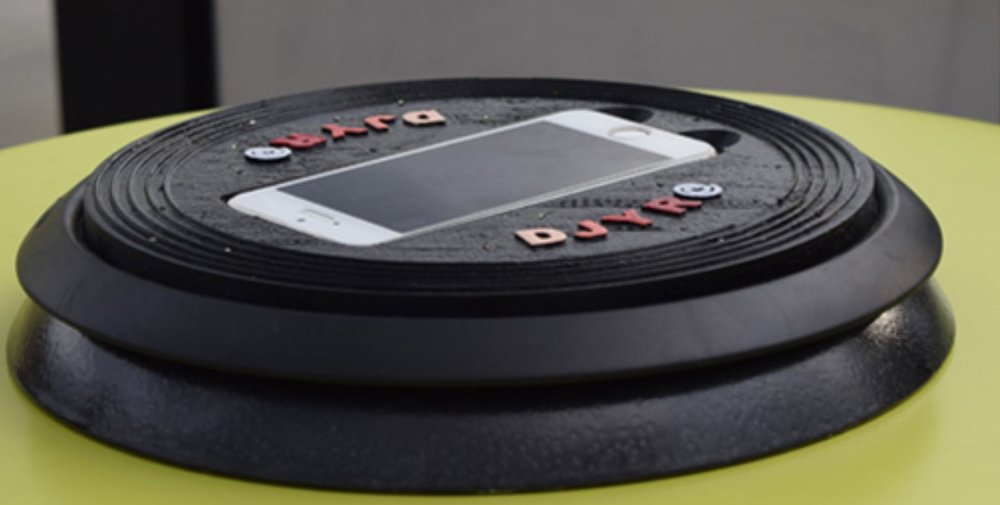 Using the DJYRO's app, anyone can record their own voices, videos, or sound effects to be played backwards or forwards at any speed. It also contains a library of pre-loaded sounds and videos, and offers users the capability to scratch, mix, and sample on top of any music stored on their smartphone.
The DJYRO provides more than just DJ music. Through the use of its built-in fiber optics and the smartphone's own LED flashlight, the DJYRO creates a motion-activated light show that syncs with the spinning of the DJYRO disk. The DJYRO uses no batteries or wires, which makes it even more convenient.