Citi lists Netflix as the top target of Apple in a note to clients. The investment firm thinks a 10% repatriation tax on cash sitting overseas will entice the tech giant to make the deal.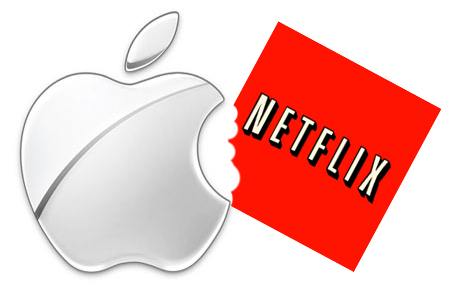 The other top potential targets for Apple identified by Citi are Disney, Hulu, Activision Blizzard, Electronic Arts, Take-Two Interactive, and Tesla.
Citi analyst Jim Suva says each is a strategic fit in its own way. The Citi handicapping puts 40% odds on a Netflix buyout, 25% odds on a Disney buyout and the rest at 10% or lower odds. Add you own potential Apple target in the comment stream.