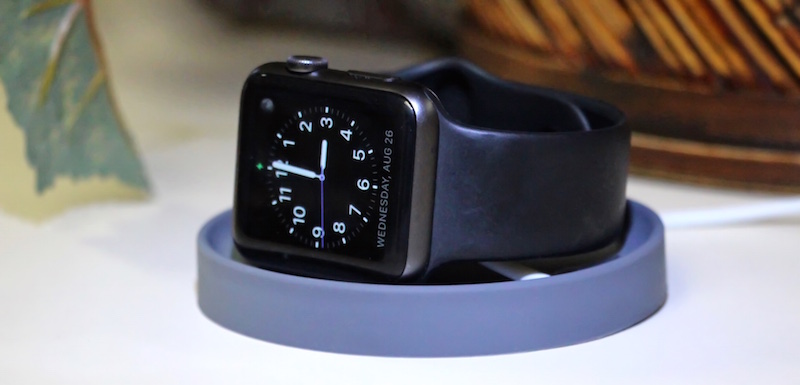 Here's a riddle for you: What's both a coaster and an Apple Watch charger? Well, you won't want to use it as a coaster once you've tried it as an Apple Watch charger, but the BlueLounge Kosta (US$14.95) is a stylish and functional little stand that is pure design genius.
It's made out of silicone in dark grey, light grey, or green. It's about 3.25 inches (8.25 cm) in diameter, and only about .5 inch (1.27 cm) in height. There's even a little rim around the top of the Kosta, which you might think is a design nod to catching condensation from a cold glass.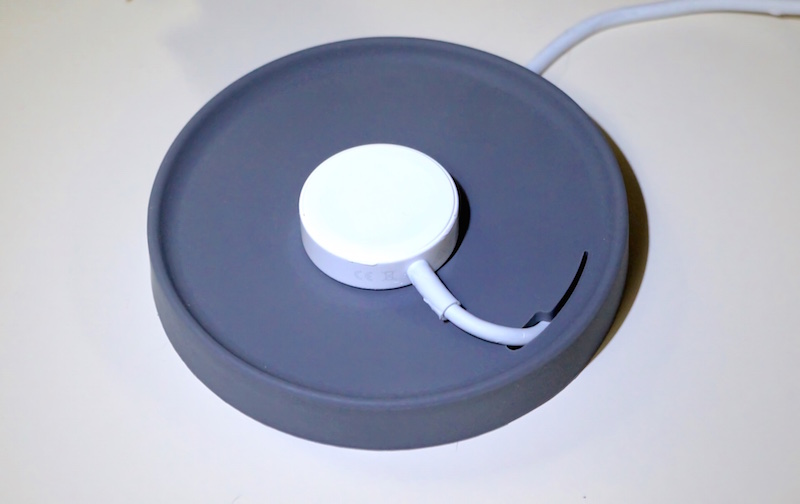 But the Kosta is not a drink coaster; it's a charging coaster. Grab your Apple Watch charging cable (as with most chargers, it's not included), snake the puck end through a small slot on the top of the Kosta and place the charging puck on the magnetic center of the Kosta. Next, snake the cable through the bottom of the Kosta and out a side hole. That's it.
When it's time to charge your Apple Watch, you'll place it on the Kosta with the buttons pointed up and the strap closed. Grab the puck from the center of Kosta and apply it to the back of your Watch, and you're charging.
It's inexpensive, it's functional, and it looks good. Plus, if you ever sell your Apple Watch, you can always use the Kosta as a drink coaster. It's so light that it's perfect for travel, and the soft surface will keep your Apple Watch safe from scratches. Kosta is designed to work with watchOS 2.0's Night Stand mode. I can find nothing wrong with the amazing little product, which is why I'm giving it an Apple World Today Top Pick rating as the best Apple Watch charging product of 2015.
Apple World Today Rating (out of 5 stars): ★★★★★
Buy a Kosta from Amazon and help support Apple World Today at the same time.