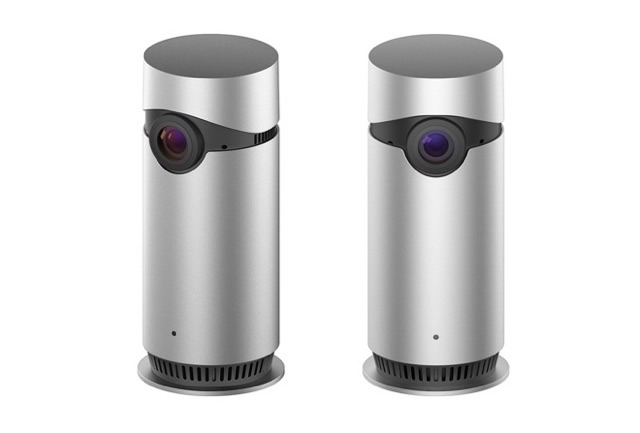 Happy Valentine's Day! While you're waiting in line at that popular restaurant for your rushed Valentine's Day meal, pop in those AirPods and listen to today's news highlights:
Apple shares reach an all-time high, and the company reached a new record market cap of $708.4 billion
A HomeKit-enabled security cam from D-Link is beginning to show up in online Apple Stores
The existing Nest Cam and Nest Aware services get some new features
Facebook announces that a Facebook video app is in the works for the fourth-generation Apple TV
The text version of the podcast can be viewed below. To listen to the podcast here, click the play button on the player below. Note to Apple News readers: you'll need to visit Apple World Today in order to listen to the podcast.
Text Version
This is Steve Sande for Apple World Today, and you're listening to the AWT News Update for February 14, 2017. Happy Valentine's Day, and we hope you're with the one you love listening to this podcast.
Apple shares continued their climb, closing today at $135.02 per share and a new record market capitalization of $708.4 billion. Believe it or not, although that market cap is the largest ever, adjusted for inflation there have been other companies that have surpassed that level. For instance, adjusting for inflation, Microsoft's value in December 1999 was $871.43 billion. In August of 2000, GE was valued at $816.48 billion, once again adjusted for inflation. And even Japanese telecom company NTT had an inflation-adjusted market value of $726.79 billion back in May of 1987. I still want to see Apple become the first trillion dollar company…
Tomorrow we'll be running a post about a new HomeKit-enabled smart plug from a new entrant into the market, and today we're hearing about a HomeKit-compatible security cam that's become available in regional Apple Stores in the UK, Germany and France. The D-Link Omna 180 Cam HD is showing up in the online Apple Stores and will apparently ship in the US in one to two weeks for $199.95. The Omna 180 Cam HD was launched at CES 2017, provides a 180-degree field of view by swiveling on its base, and has infrared night vision capabilities. Not only does it stream footage over a Wi-Fi network, but it can store video clips locally on a microSDXC card so that the owner doesn't need to subscribe to a cloud storage service. HomeKit allows encrypted video feeds between the camera and an iPhone, iPad or Apple TV, and it can trigger other devices when it detects movement. That's one we'll have to get for review.
That's not all in the world of home automation today. Although it's not HomeKit compatible and probably will never be, Nest is pushing out updates to the Nest Aware cloud platform and the iOS app, providing previews of Nest Cam feeds when notifications arrive and now being able to automatically detect doors within the field of view of a camera. Nest Aware subscribers will now see a thumbnail image of the Nest Cam feed in alerts that are triggered by the Nest Cam detecting motion. If owners are running iOS 10 or later, the'll see an animated preview of a saved video clip in the alert. If there's a linked Nest Protect smoke and carbon monoxide detector on the same network, the app will show live feeds from nearby Nest Cams showing the smoke and whether or not anyone is in danger.
Facebook announced that it will soon have a video app for the fourth-generation Apple TV. The app was discussed at the Code Media conference today, and the will stream from Facebook. It's unknown if the app will show news feeds or messages from other users, but it will apparently show Facebook Live content with no advertisements…at least at launch. Facebook has allegedly been working with media companies and digital stars to work on original shows to supplant the unscripted content that comes from Facebook users.
That's all for today; I'll be back tomorrow afternoon with another edition of the AWT News Update.