Apple tops the Nice List by LastPass for companies whose e-commerce sites are the most secure. Also making the list are Best Buy, Home Depot, Amazon, and the Qurate Retail Group. On the Naughty List of the least secure retailers are Costco, Macy's, eBay, Walmart, and Wayfair.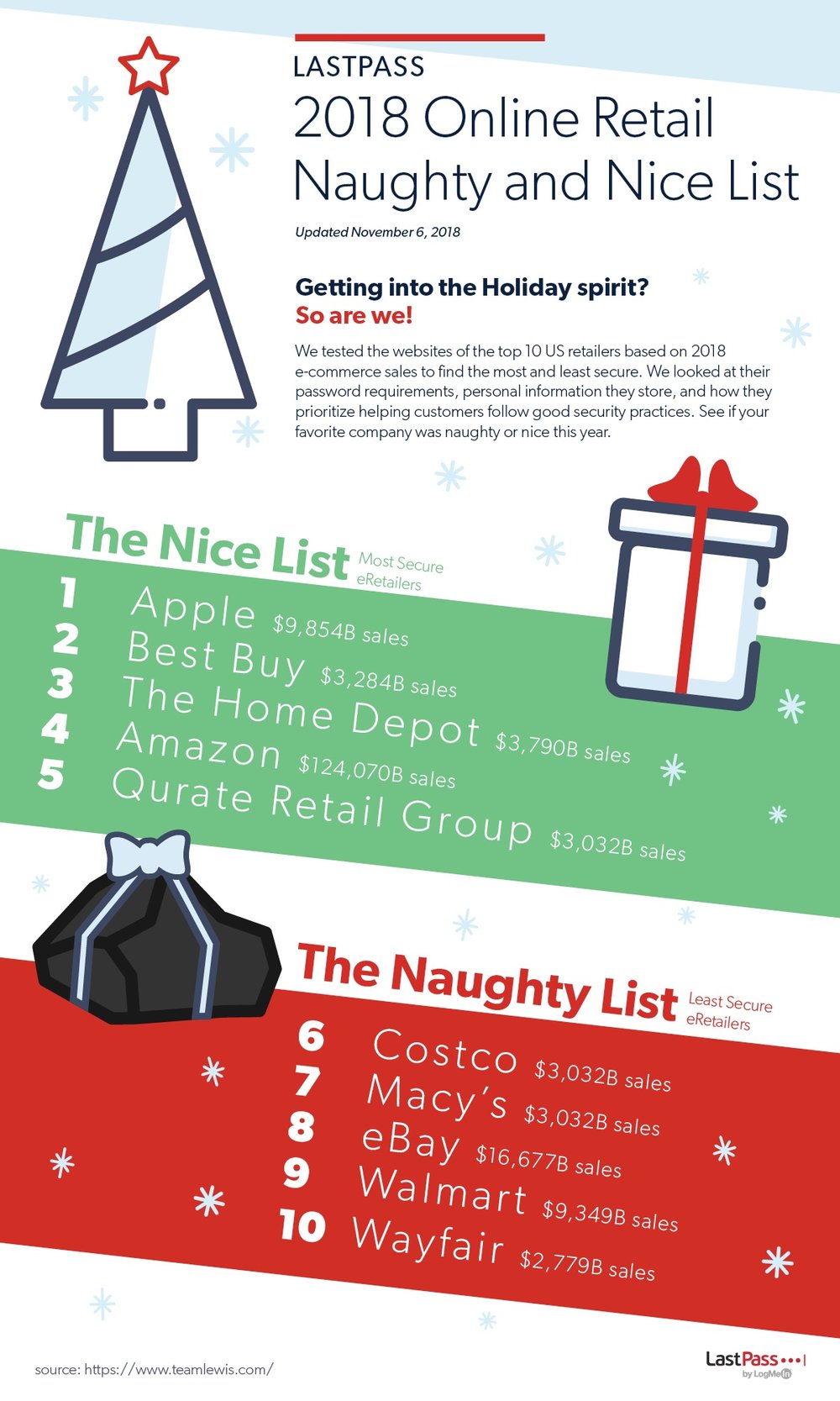 LastPass, which offers as password manager, says that only two of the 10 top retailers, Apple and Amazon, offer two-factor authentication (2FA) for customer accounts. 2FA provides an additional layer of security toward preventing unauthorized access to an account and retailers cannot underestimate its importance.
<!— code from sekindo - Appleworld.today In-Article - outstream —>

<!— code from sekindo —>
LastPass conducted the online retailer account security research in October. Using market research firm eMarketer's list of the top 10 U.S. retailers based on e-commerce sales in 2018, LastPass researched key password requirements and other account security features to develop a ranking of the most and least secure retail sites. Each site was analyzed based on a set of 17 criteria, with a scale of either 0 to 2 or 0 to 10 points depending whether and how well the criteria were met.