Apple has debuted Apple Pay in Norway, as noted by the tech giant's regional website.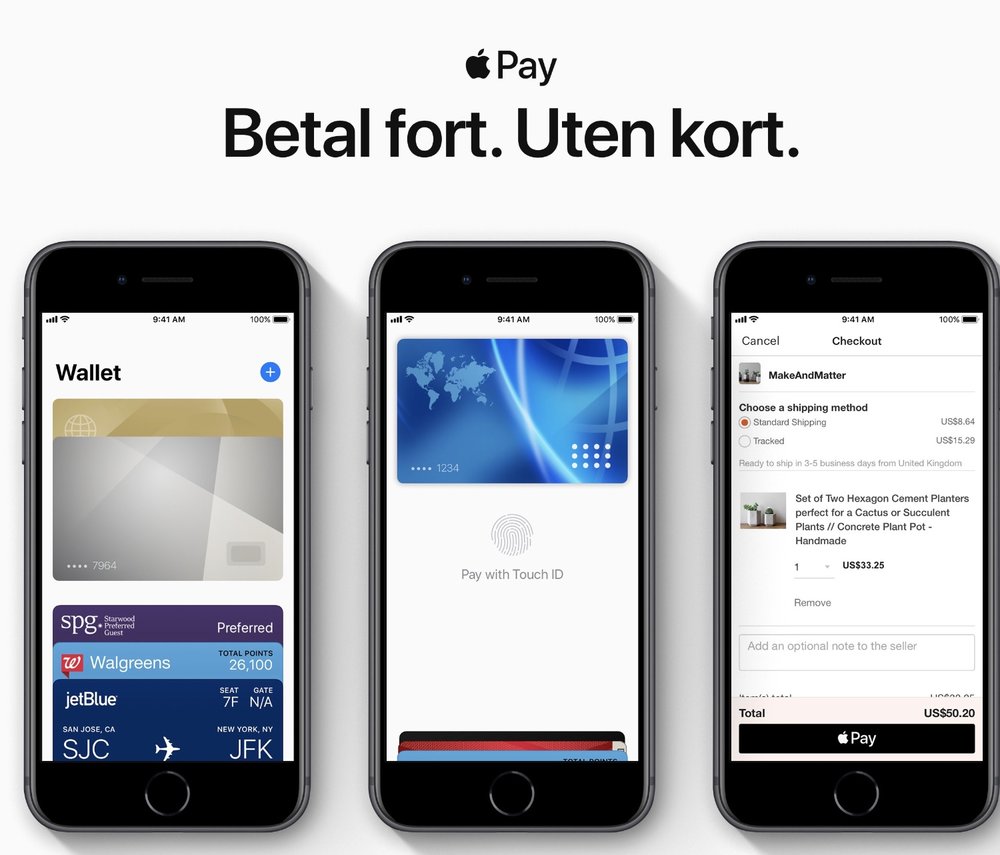 Three banks support the service so far: Nordea Bank, Santander Bank and Sbanken (formerly Skandiabanken). Apple Pay will also be available to Nordea's customers with MasterCards, according to Inge Kjønnøy, Head of MasterCard Norway.
Apple Pay is currently available in 22 countries: Australia, Brazil, Canada, China, France, Hong Kong, Italy, Japan, New Zealand, Russia, Singapore, Spain, Switzerland, the UK, the U.S., Denmark, Finland, Sweden, Poland, Norway, and the United Arab Emirates.
---
Like this article? Consider supporting Apple World Today with a $5 monthly Team AWT membership.