In honor of World AIDS Day, Apple is offering more ways for customers to join (RED) in its mission to create an AIDS-free generation. This is the company's 10th year supporting the effort.
(RED)'s work addresses the disparity in access to life-saving medication in sub-Saharan Africa, which has the highest prevalence of AIDS on the planet. The money raised by (RED) funds programs that offer counseling, testing, prevention and, most crucially, the life-saving ARV medication that prevents the transmission of HIV from mothers to their unborn babies.
"The gift of life is the most important gift that anyone can give," said Apple CEO Tim Cook in a press release. "Thanks to the vision and dedication of (RED), an AIDS-free generation is within our reach. We want to leave the world better than we found it, and that's why our longtime partnership with (RED) remains so important to us."
This year, Apple customers can support the fight while playing the games they love, shopping for the holiday season or listening to an exclusive (RED) holiday album from The Killers.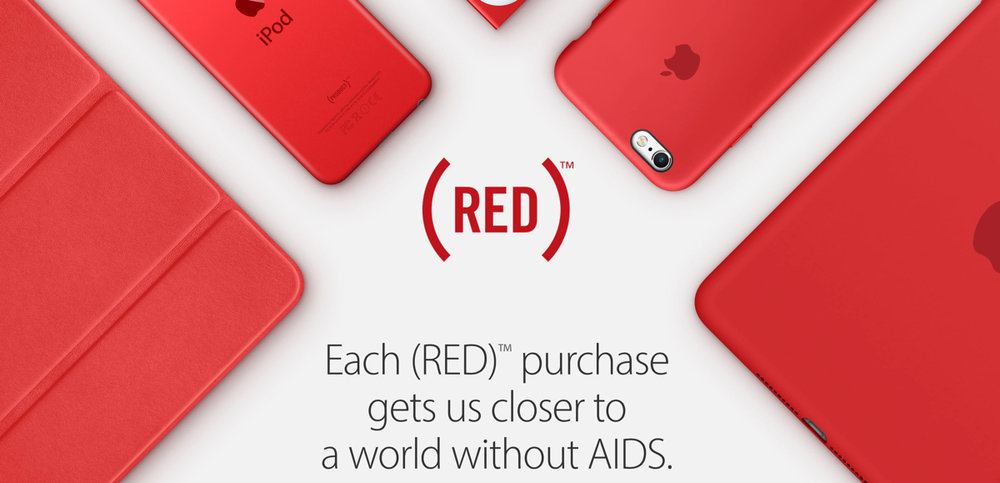 For the next week, a range of the most popular games across the App Store — spanning from racing and sports titles to strategy, puzzle and action games — are offering limited-edition, custom (RED) content, exclusively available on the App Store. All proceeds from the associated in-app purchases go to the Global Fund.
The 20 participating games include Angry Birds 2, Angry Birds POP!, Best Fiends, Best Fiends Forever, Boom Beach, Candy Crush Jelly Saga, Clash of Clans, Clash Royale, CSR2, Episode, Farm Heroes Saga, FarmVille: Tropic Escape, FIFA Mobile, Hay Day, MARVEL Contest of Champions, PewDiePie's Tuber Simulator, Plants vs. Zombies Heroes, SimCity BuildIt, War Dragons and YAHTZEE With Buddies.
In addition to the current (PRODUCT)RED lineup, which is available for customers to purchase year-round, Apple is also adding four new (RED) products including an iPhone 7 Smart Battery Case, iPhone SE Case, Beats Solo 3 Wireless On-Ear Headphones and the Pill+ Portable Speaker, which are all available today.
Over 400 Apple Stores on five continents will turn their logos red or feature (RED) window decals to raise visibility for World AIDS Day in Apple's most widespread implementation of support for (RED) at its stores. Apple Store employees will share all the ways our customers can join us in supporting (RED) and the fight against AIDS.
Starting tomorrow through December 6, Apple is donating $1 to (RED)'s mission for every purchase made with Apple Pay at an Apple Store, on Apple.com or through the Apple Store app, up to $1 million. Bank of America will also make a donation for every Apple Pay transaction using its cards, also up to $1 million.
Customers around the world can also donate directly to (RED) through iTunes. In the U.S., iTunes Movies is offering a free download of The Lazarus Effect, the documentary about the mission of (RED).
The Killers' holiday album, Don't Waste Your Wishes, is exclusively available on iTunes featuring all 10 of their holiday singles, as well as a new track, "I'll Be Home for Christmas," with 100% of the proceeds in the U.S. going to the Global Fund.