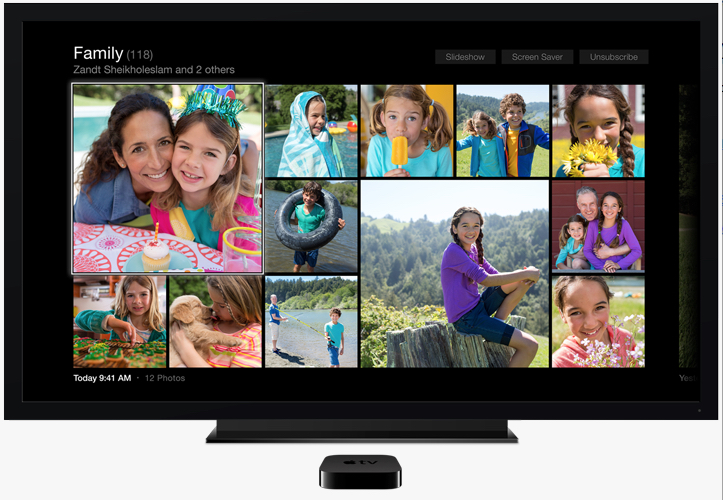 Back in November of 2010, Apple released a minor software update to the then two-month old Apple TV 2, enabling VoiceOver and enhancing the overall accessibility of the device. As I noted in my initial review of the device, adding VoiceOver was a big advancement for accessibility in the home theatre landscape. Since then, projects like Plex Connect and VLC for iOS have taken advantage of Apple's universal access features to deliver all sorts of content to HDTVs with a surprising amount of accessibility. Apple has slowly but surely added new "official" channels to the Apple TV over the years as well, bringing even more content to the streaming box.
However, even with all these channels, the Apple TV is still a secondary box in most home theatre setups, overshadowed by a live TV provider's proprietary box — also known as the "cable box". While Comcast's X1 platform includes plenty of accessibility features, most live TV providers still provide very limited accessibility on their boxes.
With most homes being equipped for wireless internet and the Apple TV having such a stellar track record in the accessible home theatre space, one would think that a pairing of a cable box and Apple TV would be natural. What's missing is a public software development kit (SDK) from Apple allowing third parties to develop apps for the Apple TV. Currently, Apple makes its SDK available only to select partners, most of which are larger content companies, but no live TV providers.
A public SDK and iOS-like App Store has the potential to change the TV landscape in a big way, allowing developers of all sizes to unleash their creativity. The inclusion of the first iOS App Store in iOS 2 and the subsequent explosion of apps that followed has set a precedent that has been replicated with the expansion of the App Store to the iPad and Mac. The success of the App Store has not only brought us apps that allow us to use our devices in new ways, but a level of app accessibility never seen before.
Only time will tell if developers will embrace the Apple TV if Apple brings a public SDK to the platform, but one thing is for certain — this is an opportunity for Apple to once again revolutionize the accessibility of an entire product category.
If live TV providers replace their large and often complicated boxes with the simplicity of the Apple TV, all consumers stand to benefit from a smooth, stress-free experience. This isn't even taking into account all of the universal access features that the Apple TV brings to the table. With VoiceOver, Closed Captions, audio description support and subtitles, a move to the Apple TV would atract many new customers.
Will Apple take advantage of the opportunity? Will they release a new Apple TV at the Spring Forward event on March 9? Will they announce a new Apple TV SDK at WWDC 2015? I don't know, but I'm hopeful that this so-called "hobby device" will expand and improve universal access for all.
What do you think? What kind of apps would you like to see third parties bring to the Apple TV? Let me know in the comments or on Twitter.