Zombie Rollerz: Pinball Heroes is the latest addition to Apple Arcade, Apple's US$4.99/month or $49.99/year game streaming service that has over 120 games,. It's available for the the iPhone, iPad, Apple TV, and Mac. It's also available as part of the Apple One bundle.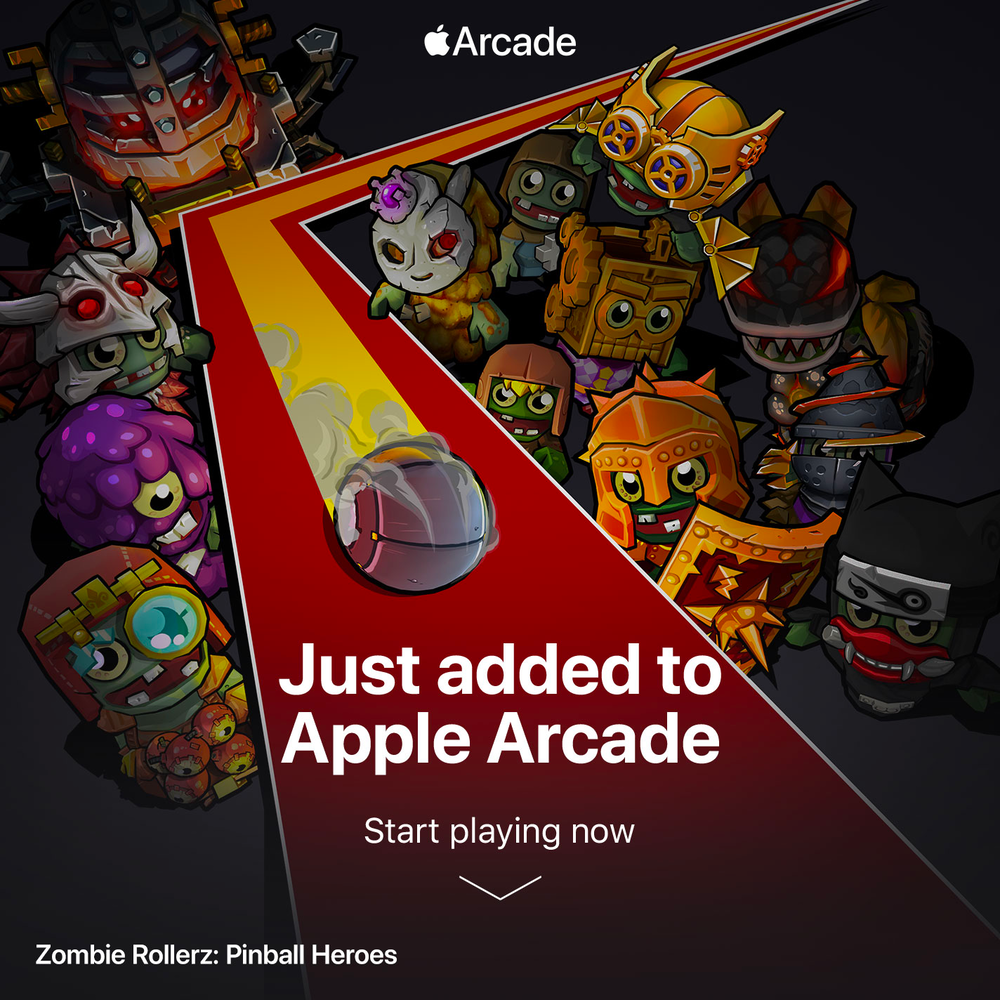 Here's how the game is described: Zombie Rollerz: Pinball Heroes fuses Classic Pinball and Tower Defense in an exciting sequel to the award winning Zombie Rollerz franchise crafted especially for Apple Arcade!
KEY FEATURES
-Roguelike gameplay ensures hours upon hours of exciting, replayable content
-Fight adorkable zombies in a cartoon world
-A next-gen pinball experience combined with tower defense
-Discover and unlock hundreds of combinations of heroes and powers
-Unique Zombie Bosses change up the challenge
Select a Hero, then hop aboard your Pinball Ballista to explore a constantly changing world in this epic new game. You'll have to stay one step ahead of the zombie plague, fight through hordes of zombies, and face a unique Zombie Boss at the end of each run. The game changes every run through, so you can play again and again to collect all of the characters, defeat all of the zombie bosses, and become a Pinball Hero!
Zombie Rollerz: Pinball Heroes is a single player game for ages 9 and up and has controller support.