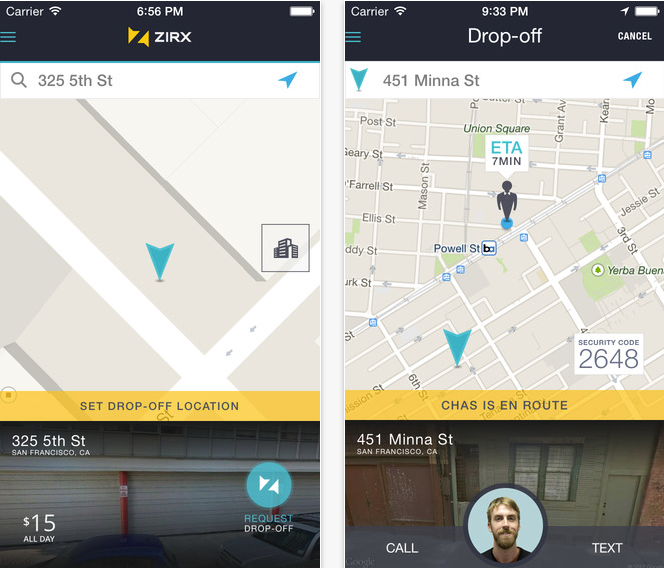 The tagline of Zirx for iPhone (free) is "never park your car again." It's an on-demand valet service that's currently available in in San Francisco and Seattle. The way it works is this: after creating an account (including credit card information), you use the app to tell an agent where you'll be when you no longer need your car. That agent then meets you, identities are confirmed, and your car is driven to a secure garage.
Need your car back? Let the app know when and where you'll be, and your car is delivered to where you stand. Zirx agents will even wash your vehicle or gas it up for an additional fee.
I live in Massachusetts, so I was unable to test this out. But as a person who's had to park in Boston and Manhattan, I appreciate the option of being able to hand that task over to someone else. If you have experience with Zirx, let us know. It's an interesting idea, and I'm curious about the execution.