Shell cases are great for keeping the exterior of your MacBook Pro scratch-free. Besides preserving your laptop's life, it improves resale value down the road (who wants a dinged-up computer?). Macally $29.99 PROSHELLTB15 is thin and lightweight, yet durable. And, thankfully, it's available in a model that works with MB Pros with Touch Bar.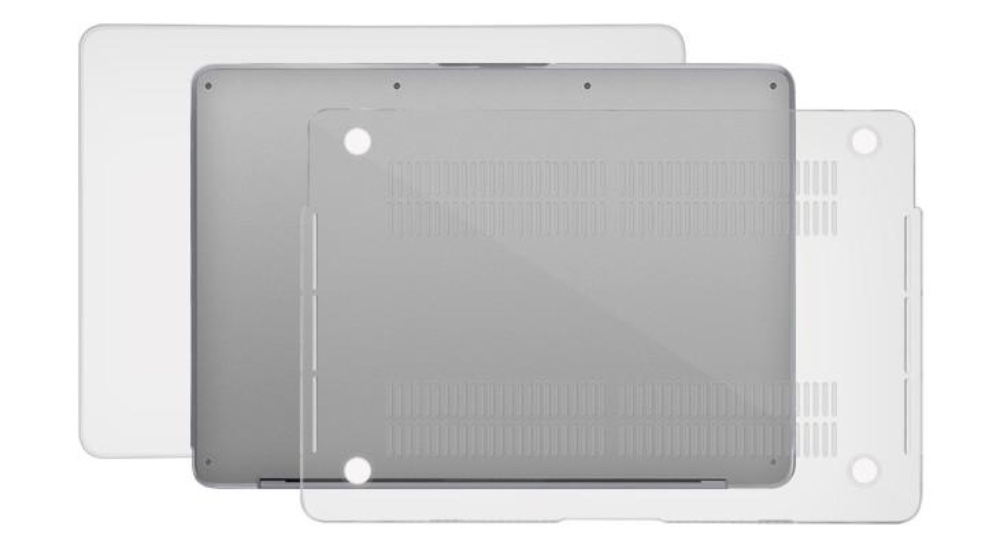 The PROSHELLB15 (Macally really needs to come up with catchier product names) prevents dirt, finger prints, and scratches on your laptop. Its reinforced corner prevents the case from cracking. Its design offers access to all connections and controls, as well as providing openings to help with ventilation. And its rubber feet help keep your case-enclosed MacBook Pro from sliding around on a desktop or table.
The PROSHELLB15's design makes makes it easy to snap on and off. Before installing the PROSHELLB15, you should thoroughly clean the exterior of the MacBook Pro. Once it's smudge and fingerprint-free, install the Macally case.
<!— code from sekindo - Appleworld.today In-Article - outstream —>

<!— code from sekindo —>
The PROSHELLB15 adds a bit thickness to the laptop, but it's so minimal I barely noticed. At $29.99, it's less expensive than many competing products.
Since it's transparent, the beauty of the MacBook Pro shines through even while being protected. One caveat: with the PROSHELL15 installed, your MacBookPro won't fit into one of Apple's pricey leather sleeves. However, the Macally case offers a lot more protection than the sleeve (and costs a lot less) so, between the two, I'd go with the PROSHELLB15.
Apple World Today Rating (out Of 5 Stars): ★★★★