You can allow other folks to control your Home accessories if you wish. You and the people you invite need to be signed into iCloud and have iOS 11 or iOS 12. You also need to be at your home or have a home hub set up in your home.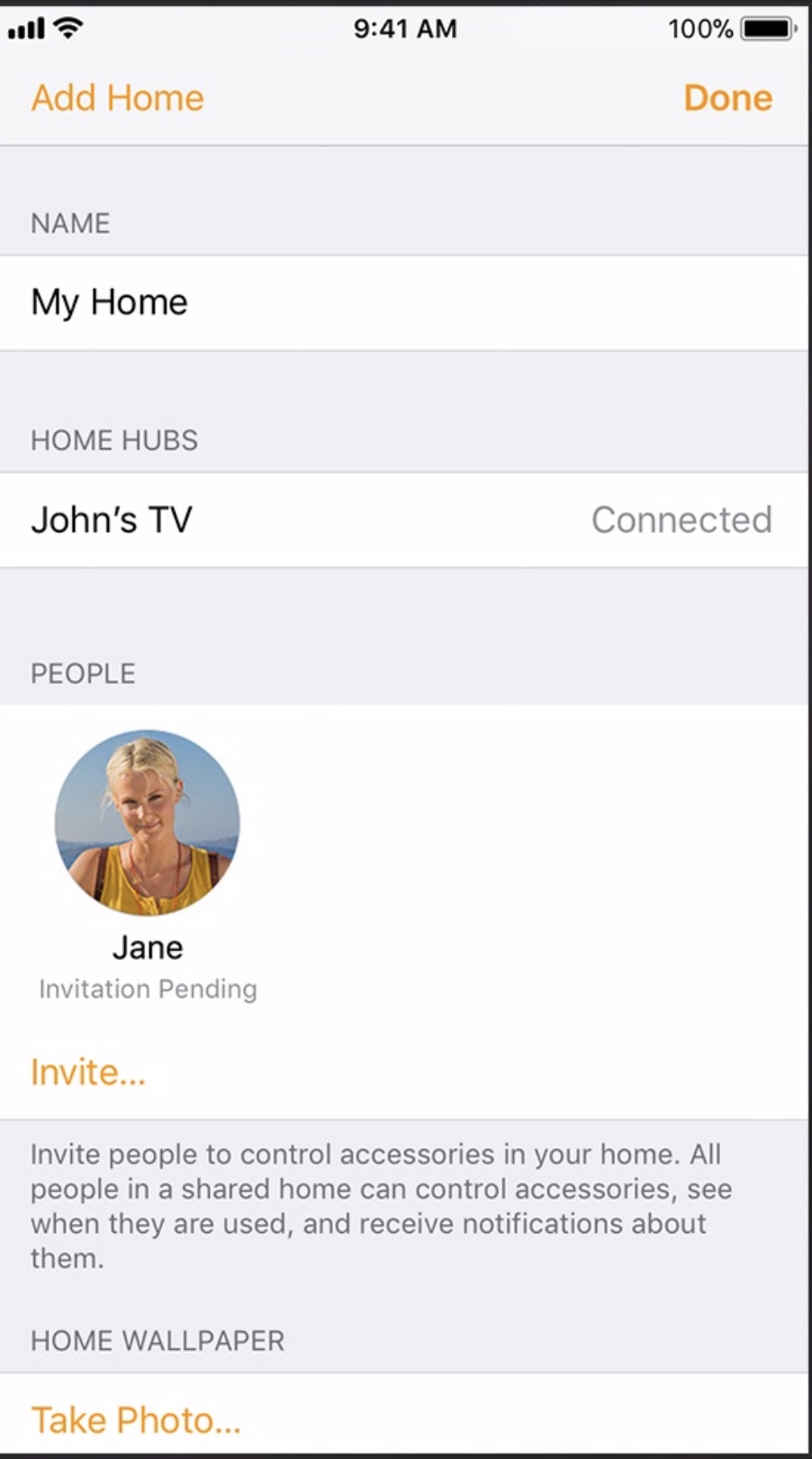 To invite others:
Tap the Home tab, then tap the arrow icon in the upper-left corner.

Tap Invite.

Enter the person's Apple ID that they use with iCloud.

Tap Send Invite.

Your recipient will get a notification in the Home app on their iOS device.

To accept an invite:

Open Home and tap the arrow icon.

Tap Home Settings.

Tap Accept, then tap Done.

After you accept the invitation, tap , then tap the name of the Home to control it.
<!— code from sekindo - Appleworld.today In-Article - outstream —>

<!— code from sekindo —>
(This how-to is based on my experiences and info on Apple's support pages — where the images sometimes come from.)