X-Doria has unveiled its new line of Revel and Rumble cases for the iPhone 7. The former is a slim snap-on, pocketable case built with co-molded protection.
The Revel is extra tough on the edges, with reinforced bumpers that extend across the top and bottom edges of the Apple smartphone. Its raised front lip keeps the screen off table tops and protected from surface scratches. With a wraparound, rubber bumper, the iPhone stays protected from edge-to-edge.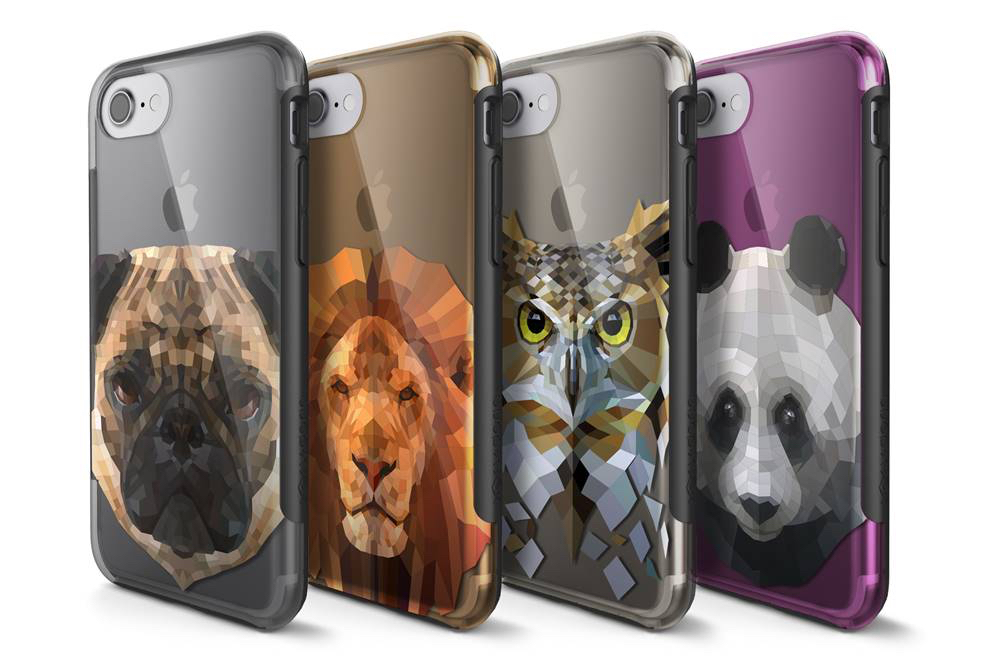 Volume and lock buttons are covered and protected as well by the grippy, rubber frame. iPhone 7 case designs include: Owl, Pug, Wolf, Lion, Panda, Tiger, Polar Bear, Rose Gold, Blue Future and Chrome Web.
The Rumble case is designed to protect the iPhone 7 from drops and scratches. It features two layers of protection in a one-piece, shock absorbing design. The case is lined with a precision fit piece of rubbery TPU to absorb shocks and jolts. Its exterior is made with a metallic painted piece of solid polycarbonate to deflect impacts and scratches.
X-Doria's Rumble Case is also designed with grip protection. Colors includeSpace Gray, Silver and Rose Gold. The Revel and Rumble cases for the iPhone 7 retail for $29.99 each.