Wristly — the "the independent voice of Apple Watch" — has published its first annual "State of the Apple Watch" report — which you can download here — of Apple Watch users. The report, based on 2,000-plus Wristly panelists — find a 97 percent satisfaction rating for the Apple smartwatch.
When it comes to the Apple Watch delivering on its fitness tracking capabilities, Apple appears to have done a good job. Nearly 70 percent of the Wristly panel are checking their Activity rings more often than they expected and reporting how their behaviors are changing as a result.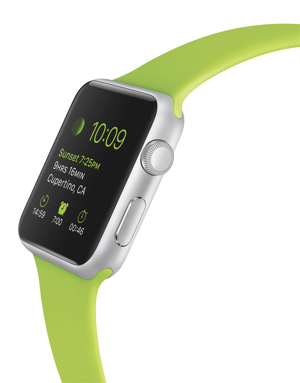 Not only are panel users tracking their fitness closely, but Wristly found that they're checking their watch faces not only for the time (48 percent) but also for complications (47 percent) more often than they expected. However, one area where usage hasn't taken off is with the Watch's new Digital Touch capabilities of sending heartbeats, taps and sketches.
"While a compelling feature on paper and of the top marketing claims highlighted above, Apple faces a 'chicken and egg' problem of requiring both the sender and receiver of a Digital Touch communication to own an Apple Watch," writes the Wristly gang.