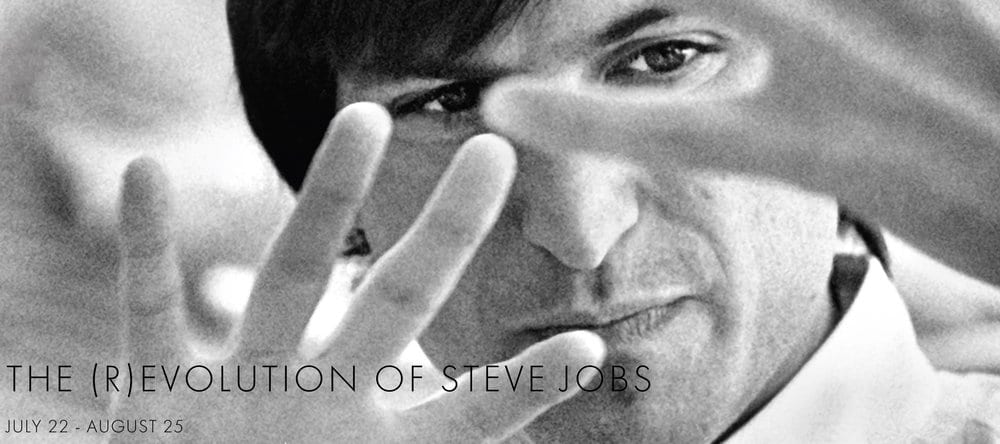 After two years of development, the new opera production of "The (R)evolution of Steve Jobs" premiers at the beautiful Santa Fe Opera this Saturday. The 90-minute opera is based on the life of iconic Apple co-founder Steve Jobs, and features a score by electronica composer Mason Bates and libretto by Mark Campbell.
The production was financially backed by opera companies in both San Francisco and Seattle, guaranteeing future productions by those companies. It begins with a prologue with Jobs' father, Paul Jobs, giving his son a workbench in the garage of the family home in Los Altos, California. The opera then travels to 2007 and the unveiling of the first iPhone, then back and forth between 2007 and the early years of Apple.
Campbell and Bates say that the opera neither glorifies nor vilifies the late Apple co-founder, and that the non-chronological timeline is dictated by memory and emotions. Other characters in the opera include fellow founder Steve Wozniak, wife Laurene Powell Jobs, and girlfriend Chrisann Brennan. Each character is highlighted with a unique series of sounds; the use of "leitmotifs" in opera is a time-honored tradition.
Fitting for an opera about the technological giant, "The (R)evolution of Steve Jobs" features a live orchestra accompaniment, guitar, natural sounds, and electronic sounds — many made by Apple devices.
Bates was interviewed by ABC News last week, and notes in particular the scene where Jobs introduces the first iPhone and is then exhausted by illness:
At this moment in Mason Bates' opera "The (R)evolution of Steve Jobs," a harrowing sound emerges from the orchestra pit, a crushing downward progression that's described in the score as an "electronic shutdown."

"It's a combination of a stand-alone synthesizer with the actual sound on the old Macs of hard drives turning off — and one in reverse booting up," Bates explained in an interview last week at the Santa Fe Opera, where his work will have its world premiere on Saturday.

"That moment is the realization of his mortality, so I wanted to have that kind of shutdown sound," Bates said. "Even if you can't recognize it, it adds a little authenticity that the guy who is the subject of this opera is the creator of some of the devices we're hearing."
The opera begins at 8:30 PM on Saturday, July 22. As of publication time, only 9 seats were still available of the 2,258 in the theater.