Apple will reportedly debut a new, impressively revamped Apple TV at a September event, though the company hasn't firmed this. Hopefully the rumor is true because Apple's set-top box needs something to beef up sales.
A new Parks Associates report on streaming media devices reports four brands – Amazon, Apple, Google, and Roku – accounted for 86 percent of all units sold to U.S. broadband households in 2014. Roku continues to lead streaming media device sales in the U.S. with 34 percent of units sold in 2014. Google is second with 23%, and new entrant Amazon overtook Apple for third place, says Barbara Kraus, director of Research, Parks Associates.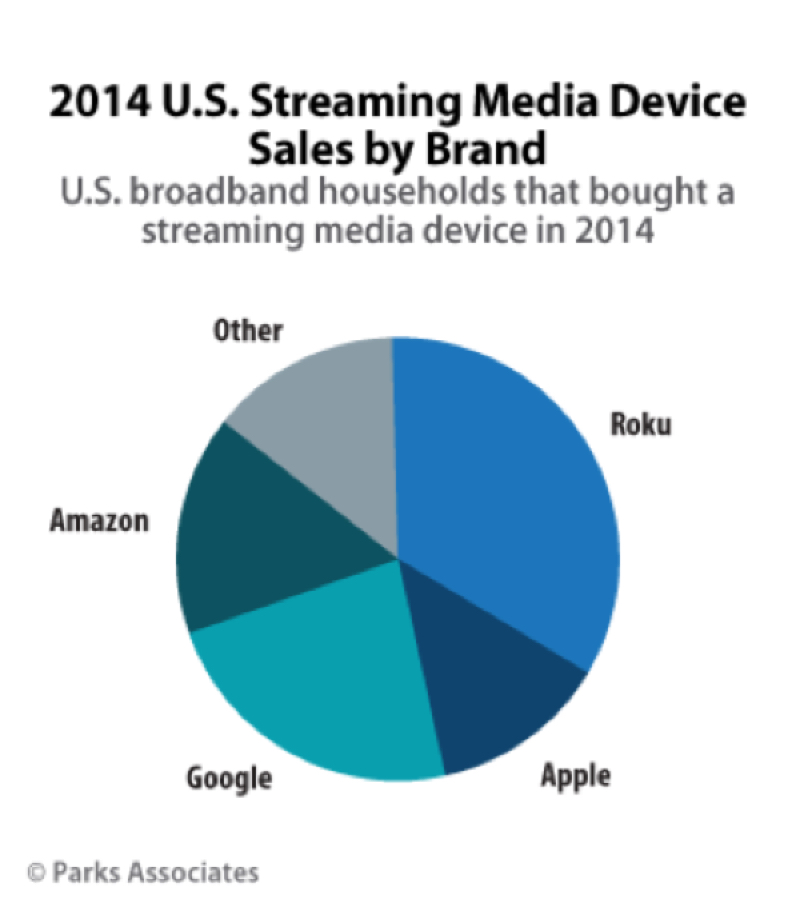 On the other hand, the Parks Associates report says that Google Chromecast has 19 percent of the market, the Apple TV has 17 percent, and Amazon Fire TV devices have 14 percent. I believe 17 percent is more than 14% percent, so perhaps the research group mixed up the percentages.
Parks Associates estimates that 86 million streaming media devices will be sold globally in 2019. Hopefully, a new Apple TV will revive sales of the set-top box.
The next gen Apple TV set-top box is expected to be slimmer, pack an A8 chip, a touch-pad remote control, an improved operating system, and Siri support. Also, the online media consensus seems to be that we should also expect an Apple TV App Store and a software, but no Apple TV streaming service for now.