Tomorrow at 10 AM PT, we'll all finally get to hear what's going on at Apple at its September product event. Based on rumors and confirmed leaks over the past few months, these are some of the announcements we expect to hear and see. You'll be able to watch the event livestream to get the news as it happens, but we'll have updates and analysis during and after the event.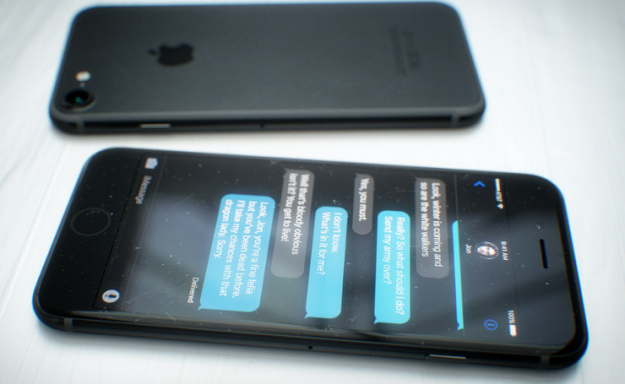 iPhone 7
We still don't know for certain whether this new model will be called the iPhone 7, but following tradition and recent trademark filings, we'll go with this name. The iPhone 7 is expected to be slightly thinner than the existing 4.7-inch iPhone 6s Plus; judging from the new cases we're already hearing announcements about, we don't expect the difference in thickness to be significant. The biggest physical change will be the lack of a 3.5mm headphone jack, which will be compensated for by an available Lightning to audio jack adapter and the availability of Apple- and Beats-branded wireless headsets. We also expect the iPhone 7 to be much more water resistant than the existing models, possibly with a full IPX7 water resistance rating.
To add to the water resistance, it's expected that the electromechanical Home button on the iPhone 7 models will be replaced with a completely electronic Home button with haptic response to make it "feel" like a real button. That Home button will still incorporate Touch ID.
Do you like the glossy space black finish on the Mac Pro? One rumor has it that the glossy black will join gold, rose gold, and silver in the lineup along with a darker space gray. All of the new iPhones are expected to do away with the prominent antenna lines that mark the back of the iPhone 6 and 6s; that's a minor cosmetic change, but one that should add to the aesthetics of the new phone.
We expect that the iPhone 7 will feature an A10 processor from Taiwan Semiconductor Manufacturing Company (TSMC). There will not be a 16GB entry-level memory configuration; the base level is expected to be 32GB with 128GB and 256GB storage tiers. DRAM will probably be at the 3GB level for the iPhone 7 Plus and 2GB for the iPhone 7.
The new phone should also have faster upload and download speeds, based on leaks about the circuitry to be used on both the baseband and RF side of the design. Pricing will most likely start at $649 and go up to $849 depending on storage capacity.
iPhone 7 Plus
To gain a "plus" after the name, this model will not only have the 5.5-inch display found on the iPhone 6 and 6s Plus, but it will have some other features to make it stand out from its smaller sibling. To start with, the 7 Plus is expected to have a dual-lens camera — essentially a pair of 12-megapixel cameras side by side — to provide image quality that should rival digital SLR cameras. To view those lovely images, expect a True Tone display similar to that seen on the 9.7-inch iPad Pro (this will most likely be sure of the iPhone 7 as well).
Most internals will be identical for the iPhone 7 and 7 Plus so we won't repeat them here. Many Wall Street analysts expect that initial iPhone 7 Plus supplies will be constrained due to "yield challenges" from suppliers of the camera module.
Although the iPhone 7 Plus and its smaller companion will still have a Lightning port for charging, there has been some speculation that the larger model would include a Smart Connector like that seen on the iPad Pro models. I seriously doubt that.
AirPods
It's quite likely that Apple will announce totally wireless earbuds under the AirPod name.. Numerous Apple trademark filings have tied up the AirPod name around the world, and it's expected that these will be tiny Bluetooth buds, one for each ear. They'll come with a special case for charging and storage — after all, they'll be small enough to easily lose — and will not have a wire hanging between the two earbuds like so many Bluetooth headsets currently do.
You may also expect to hear announcements of a Beats-branded Bluetooth headset or two. Don't expect any of the Bluetooth headsets to be included with the iPhone 7 or 7 Plus. Apple will probably ship Lightning EarPods and an adapter with the new iPhones, with the AirPods expected to be a premium upgrade.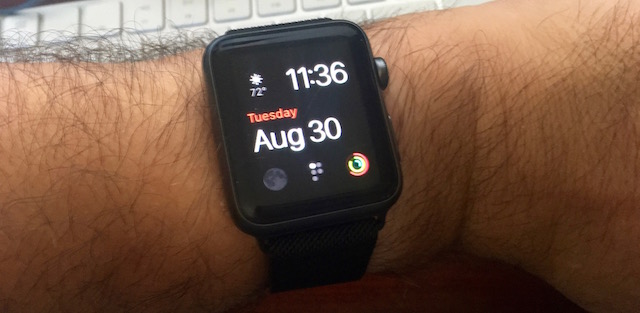 Apple Watch 2
The Apple Watch is getting quite old. It was first released on April 24, 2015 and is about to switch to the much-improved watchOS 3. It's generally agreed that Apple will release the Apple Watch 2 at the event with a larger battery, built-in GPS receiver, improved water resistance and possibly a faster system-on-chip than the Apple S1 used in the existing Watch.
The main improvement in the Apple Watch 2 will be the addition of the GPS receiver, which allows for sports distance tracking and navigation without the need for an accompanying iPhone. I'm going out on a limb here, but I'd also expect the Apple Watch 2 to have built-in Wi-Fi so that it can perform certain actions in offices and homes without having that nearby iPhone. Wi-Fi calling may be a possibility with the second-generation Apple Watch. Expect the Apple Watch 2 to come in six different models like the existing 38mm and 42mm Watch Sport, Watch, and Watch Edition.
"Apple Watch 1S"
Not everyone will want or need GPS in their Apple Watch, so expect to see 38mm and 42mm versions of a slightly-upgraded Apple Watch, which I'm personally referring to as the "Apple Watch 1S". The big reason for this line will be to increase sales of the already-popular Apple Watch by making it more affordable. As with the existing Apple Watch, the Apple Watch 1S will require a nearby iPhone for GPS and connectivity.
What kind of entry price are we talking about here? Based on some sales that have occurred recently, I'd conjecture that a 38mm Apple Watch 1S and a sport band could sell for $199, with the 42mm model (also with sport band) selling for $249.
No Mac announcements
Don't expect to hear about any new Macs, even though it has been a long time since we've heard anything from Apple about its desktop and laptop line. I'd expect to see a group of announcements — with no accompanying media event — in mid-October. There are some expected changes; the MacBook Pro line is rumored to be getting a redesign and becoming much thinner, gaining USB-C ports, a touch-sensitive OLED "Dynamic Function Row" on the keyboard and possibly the newest Intel "Kaby Lake" processors. I'm also going out on a limb with this prediction — I think the MacBook Air is going to disappear. In its place, Apple may consider a second MacBook model.
Apple is allegedly working with LG on a new 5K standalone monitor, which will replace the discontinued Thunderbolt Display. I'd expect it to work with Thunderbolt 3, which will become the new standard on all new Macs as it can use the same USB-C ports that we already expect to see.
So what about the long-ignored Mac Pro? Nobody knows. There have been no rumors about this neglected Mac. The iMac design has pretty well stayed constant as well, but another speed bump — possibly moving to the Kaby Lake processors — isn't out of the question. Just don't expect this to happen on Wednesday.
No iPad announcements
Very recent rumors also point to 2017 as the next time we'll hear about new iPads. At that time, expect most of the attention to be placed on the iPad Pro. The Apple Pencil will become much more important to the iPad line, with expected changes to Apple's built-in apps that will allow handwritten annotation in Safari, Mail, and Messages.
When new iPad hardware does appear next year, it's likely that much faster display technology will be used that allows for smoother zooming, panning and scrolling. A research note by analyst Ming-Chi Kuo of KGI points to a new version of the iPad Pro with a 10.5-inch display and a possible discontinuance of the existing 9.7-inch display model.
What do you think?
Those are my predictions for September 7, based on sifting through rumors and plausible news leaks that have come out over the past several months. If you have a differing opinion, we'd love to hear it. Leave your comments below.
(A slightly different version of this post was published last week at The Rocket Yard blog.)