Transistor from Supergiant Games is a full-fledged RPG for iPhone and iPad. You play as Red, a famous singer whose voice was stolen after being savagely attacked. Now, you and your sentient sword must battle the Process, a robotic army hell bent on overtaking the city. Is a futuristic dystopian future with enough going on to engage RPG veterans. Here's my look at Transistor.
Looks
This game is beautiful. The developers at Supergiant have created an immersive world that sounds as good as it looks. Plug in a pair of headphones for this one.
You play from a third person, top-down perspective, which I enjoy. The world itself is dimly lit and gritty. It's futuristic and the design of the characters, weapons and baddies makes a well-themed world. It's not often that I say "Wow" when seeing a game for the first time, but that's what happened when I opened up Transistor.
Game Play
Here's the premise: You play as Red, a famous singer in a futuristic world, where everything is controlled by a far-reaching government. Your voice has been stolen and you've got to get it back.
Red's companion is a talking sword, who offers tactical advice, advances the storyline and is generally helpful. If you've played Bastion, this convention will seem familiar. Unlike Bastion, where the narrator was simply that, the sword in Transistor is a companion and a guide. In other words: heed its advice.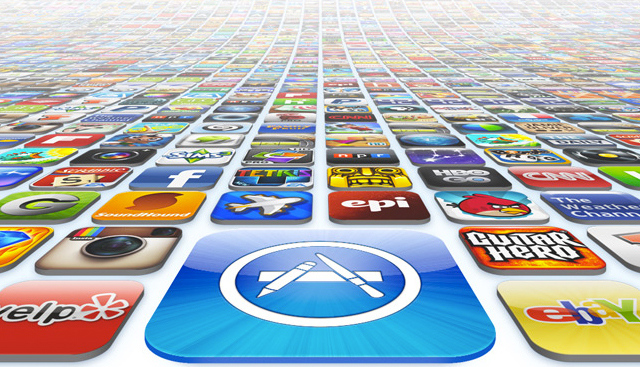 Here are some of the best free apps, app updates and new apps that have landed in the App Store recently. Today's notable apps include a discount on Echo Prime; the new KORG iM1 app; and a significant update to Omnifocus 2. All app prices are USD and subject to change. Some deals may expire quickly, so grab them while you can.
iOS Apps Now Free
Eden – World Builder [$0.99 → Free] Explore a world of limitless possibility. Build your own personal Eden. Unleash your creative and adventurous spirit!
Echo Prime [$0.99 → Free] Fight your way across the stars in this epic action game.
Colorbs [$1.99 → Free] Colorbs is a puzzle game that will play with your brain and strategic thinking, carefully designed by one person in minimalistic style and vibe.
Hyper Square [$1.99 → Free] Twist, pinch, and drag. Hyper Square is a rich audio visual experience that takes you through multiple worlds of elegantly simple gameplay.
Fleksy Keyboard – GIFs, Stickers and Emoji [$0.99 → Free] Fleksy is the most fun, customizable way to type, and officially the fastest keyboard in the world.
Sketchify [$0.99 → Free] Be creative. Transform your photos into gorgeous, vibrant works of art.
Windy ~ Sleep Relax Meditate with natural white noise sounds [$1.99 → Free] Sleep better with Windy, a beautiful white noise app that plays soothing high quality winds recorded in stereoscopic 3D for headphones, and more.
Nighty Night! HD – The bedtime story app for children [$3.99 → Free] "Nighty Night!" is the perfect App for a daily go-to-sleep ritual with cute animals, sweet lullaby music and great narration.
iOS Apps On Sale
Blek [$1.99 → $0.99] Blek is a unique game about imagination and personality. Everything you draw keeps moving – and watching your creations move is like watching magic.
Star Drift [$2.99 → $0.99] Star Drift is an exciting evolution of the horizontally-scrolling shoot-em-up.
Traps n' Gemstones [$4.99 → $0.99] TRAPS N' GEMSTONES is an adventurous platform game, among gamers typically known as the "Metroidvania" genre, from Donut Games
RGB Express – Mini Truck Puzzle [$2.99 → $0.99] RGB Express is a unique and beautiful puzzle game.
iYoga – Premium – iPhone Edition [$3.99 → $0.99] This app is for users that are looking for the very best content available in a yoga app. It uses advanced technology to show the muscles used and allows seamless playback which is simple to use.
Sleep Cycle alarm clock [$4.99 → $1.99] Waking up made easy. An intelligent alarm clock that analyzes your sleep and wakes you in the lightest sleep phase – the natural way to wake up feeling rested and relaxed.
ChronoGrafik-Alarm Clock + Shake to Snooze [$3.99 → $0.99] The Universal clock conversion for your iPad and iPhone all in 1 APP.
Password Manager – Secure Accounts Vault Box & Lock Passcode Keeper Safe [$4.99 → $3.99]: iPassword can securely store your important information and can automatically log you into websites with a single tap.
Discounted Mac Apps
QuickShot – Menubar Screenshot Manager [$0.99 → Free] Simply take a screenshot using OSX's built in functionality and it will be immediately draggable from your menubar.
Nora [$0.99 → Free] Nora is an Oracle database client app, which was created to bring a basic database management and developing process to OS X.
New and Notable Apps
KORG iM1 [$19.99] A complete reproduction – and more – of the legendary M1 that defined an era.
Battle of Gods: Ascension [$2.99] In Battle of Gods: Ascension you play Hercules and other heroes in a turn-based strategy set in the Greek Mythology.
Updates you don't want to miss
Sky Guide: View Stars Night or Day [$1.99] A star and constellation guide has never been more beautiful and easy to use.. Version 4.2.2 includes the following changes:
Bug & Typo Fixes + Translation Corrections
OmniFocus 2 [$39.99] OmniFocus for iOS brings the in-depth task management features of a desktop app to your fingertips.. Version 2.5.3 includes the following changes:
Location Alerts — Fixed a problem with "(null)" notifications for geofenced contexts.
Apple Watch Glance — Prevented the Glance from showing the "footer" placeholder alongside customer actions.
Apple Watch — Prevented nested contexts from resulting in clipped text in the continuity slot.
Today Extension — In Preferences, Perspectives now appear in the same order as the sidebar/home screen.