Western Digital has expanded its line of iPhone mobile storage solutions with the SanDisk iXpand Base, which offers a way to back-up iPhone photos, videos and contacts. You plug your Apple smartphone into the iXpand Base and content is automatically backed up while it's charging.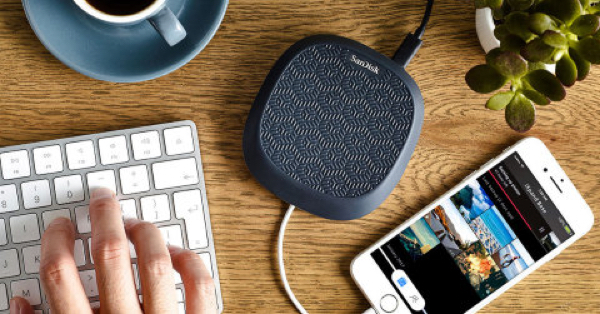 With up to 256GB of local storage, the SanDisk iXpand Base is designed with a compact form factor, allowing it to sit on a nightstand or desk, has a soft rubber top to place a phone and a wrap-around groove to keep a Lighting cable organized. It's engineered to quickly charge an iPhone with 15W of power while backing up all of its data via the companion iXpand Base app, says Jim Welsh, senior vice president, Client Solutions, Western Digital.
Restoring backed up content to an iPhone is also fast and easy, he adds. Whether restoring to a current phone or a new one, consumers simply plug in, open the iXpand Base app and tap restore to transfer files back to the iPhone.
The SanDisk iXpand Base is available now at SanDisk.com, Amazon, BestBuy.com, B&H Photo Video.com and other major retailers, with U.S. manufacturer's suggested retail prices $49.99 for a 32GB model, $99.99 for 64GB/$99.99, $129.99 for 128GB, and $199.99 for 256GB.
Western Digital has also released the 400GB SanDisk Ultra microSDXC UHS-I card , which it says is he world's highest capacity microSD card for use in mobile devices. Within the same tiny form factor as the company's 200GB SanDisk microSD card but with double the capacity, this card can hold up to 40 hours of full HD video.
The 400GB Ultra microSD card also purportedly features fast transfer speeds that can move up to 1,200 photos per minute. It has a manufacturer's suggested retail price of $249.99.