Wemo, the smart home brand from Belkin International, plans to enable Apple HomeKit compatibility to more than two million Wemo solutions on the market. HomeKit is a framework that allows control of compatible home automation devices through iOS and Siri.
With the HomeKit enabled Wemo Bridge, Wemo users will be able to ask Siri on their iPhone, iPad or Apple Watch things like "Siri, turn on Wemo," or "Siri, dim the living room lights," or use the Apple Home app on any of these devices.
Users will also be able to include Wemo products into scenes and rooms to work with more than one hundred other HomeKit compatible products and access them while on the go.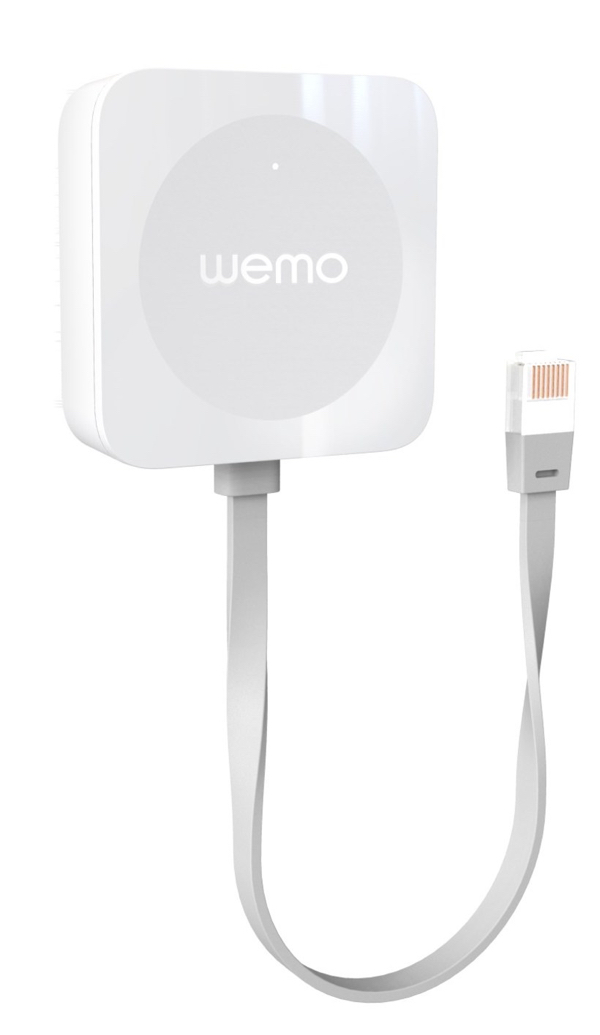 "Wemo is offering this bridge to address the overwhelming request from customers to make currently installed Wemo products work with HomeKit and other HomeKit compatible products," says Brian Van Harlingen, chief technology officer at Belkin International. "We're proud to work with Apple to bring together two of the most influential Smart Home platforms. Wemo has been providing smart home devices for more than five years, and millions of people use Wemo devices every day. The Wemo Bridge will allow current and future Wemo users to experience the benefits of HomeKit, including Siri integration and interoperability with other HomeKit devices while also leveraging all the Wemo features customers enjoy."
The Wemo Bridge connects to any home Wi-Fi router via an Ethernet cable to enable HomeKit integration into Wemo smart plugs and light switches in the home. The bridge then leverages the Wi-Fi of the home router to send the HomeKit capabilities from Siri enabled devices such as Apple iPhones, iPads and Apple watches to Wemo smart plugs and light switches.
The Wemo Bridge for HomeKit is planned for availability later this fall. Pricing will be announced at time of availability.