Wells Fargo Bank says customers now have card-free access to all of its 13,000 ATMs, coast-to-coast. The company's One-Time Access Code technology allows customers to authenticate at an ATM using an 8-digit token and their debit or ATM card Personal Identification Number (PIN), instead of a physical card.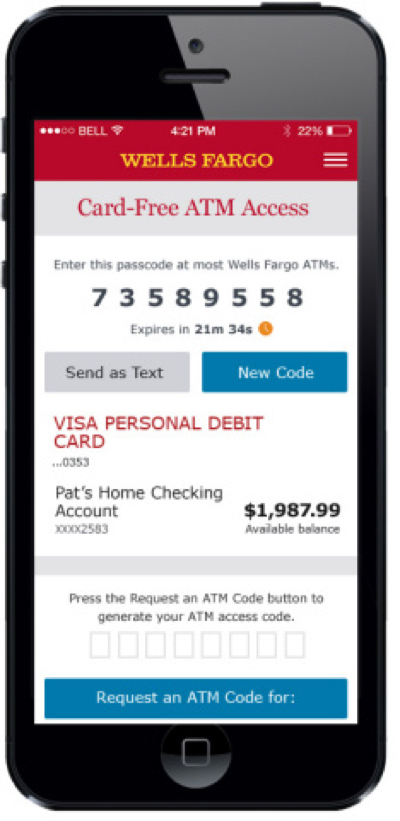 Customers first log into the Wells Fargo mobile app, select Card-Free ATM access under Account Services, and request a one-time-use, 8-digit access code. Upon arriving at the ATM, he or she simply enters the code and their debit or ATM card PIN, then proceeds to the main menu to perform their transaction.
In addition to One-Time Access Code, later this year customers will be able to initiate a cardless ATM transaction with the "tap and pay" technology in an NFC-enabled smartphone. When this feature is live, a customer will be able to initiate a transaction by signing into a leading mobile wallet (Apple Pay, Wells Fargo Wallet, Apple Pay, or Samsung Pay), and holding the phone near an NFC-enabled ATM terminal. Once authenticated, the customer will input their debit or ATM card PIN and complete their transaction. More than 40% (more than 5,000) of Wells Fargo ATMs are currently NFC-enabled.