Sorry, you'll have to wait another year for an "Apple Car." An Apple-branded vehicle won't be available in 2020, but has been pushed back to 2021, according to The Information.
Of course, Apple hasn't confirmed any automotive plans, much less mentioned a release date. But that hasn't stopped The Information from musing that "With seemingly another three to five years of research and development ahead, Apple's roadmap could change."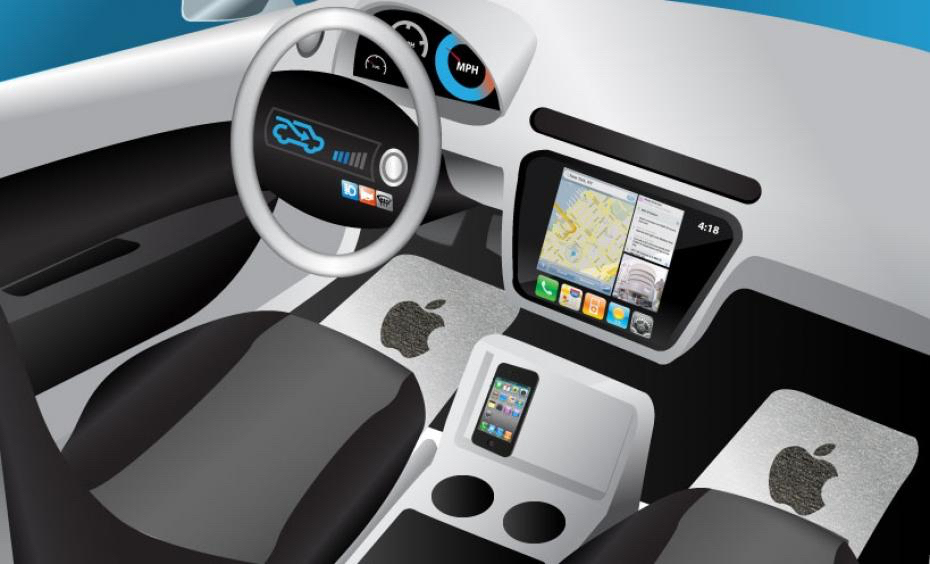 In case you haven't heard all the speculation about an Apple Car, I'll give you an updated. The Wall Street Journal says Apple's car project is code-named "Titan." Bloomberg Business claims that Apple, "which has been working secretly on a car, is pushing its team to begin production of an electric vehicle as early as 2020." 9to5Mac has compiled a list of automotive experts hired by Apple and says "it's clear Apple's ambitions go well beyond just its iOS-based CarPlay in-dash system." BGR notes any "Applemobile" will likely be an electric car of some kind, especially given Apple CEO Tim Cook's dedication to expanding the use of greener energy.
A 2015 article by Scott Nyquist thinks the "car of the future" (not necessarily one built by Apple) will:
Weigh much less. "Carmakers are investing heavily in figuring out how to adapt costly carbon fiber to manufacturing."
Be greener. "Future cars will certainly spew fewer particulates and greenhouse-gas emissions."
Be self-driving (although that may take longer than 10 or even 20 years to become the norm).
Do self-diagnostics, such as telling you when a tire is low or a brake pad needs replacing.
Interact with users. The future car could detect if you're sleepy and take appropriate action if you're driving.
Interact with other cars. Future cars may "talk" to each other to, for example, send a warning signal when they're getting too close.
Interact with infrastructure. embedded sensors would let vehicles know about road or traffic conditions.
Offer augmented reality. Dashboards will be able to spot and identify objects on the road ahead.
Be a hybrid vehicle or electric only. Personally, I'd bet that an Apple Car will be electric only.
 
If/when an Apple Car arrives, it certainly won't be inexpensive. So if The Information is right, you have another year to save up for one!
---
The Woodline Case from Pad&Quill: Kevlar meets wood in a stunning new iPhone case