WaterField Designs has introduced the Tech Rolltop Backpack, a multi-use backpack that eliminates the need for a separate work, carry-on, and sports bag.
A padded MacBook-iPad compartment and abundant organizational pockets are accessible on the bag's exterior, leaving the expandable main compartment open for bulkier items, says WaterField Design owner Gary Waterfield.
Available in two sizes — compact for $229 and full for $249 — and three colors, the Tech Rolltop Backpack closes with an adjustable nylon strap secured by a magnetic, self-seeking Fidlock buckle. Synched down, the Rolltop is a compact pack for a mobile office; unfolded the Rolltop expands an extra three to six liters to hold athletic gear or personal necessities for overnight trips.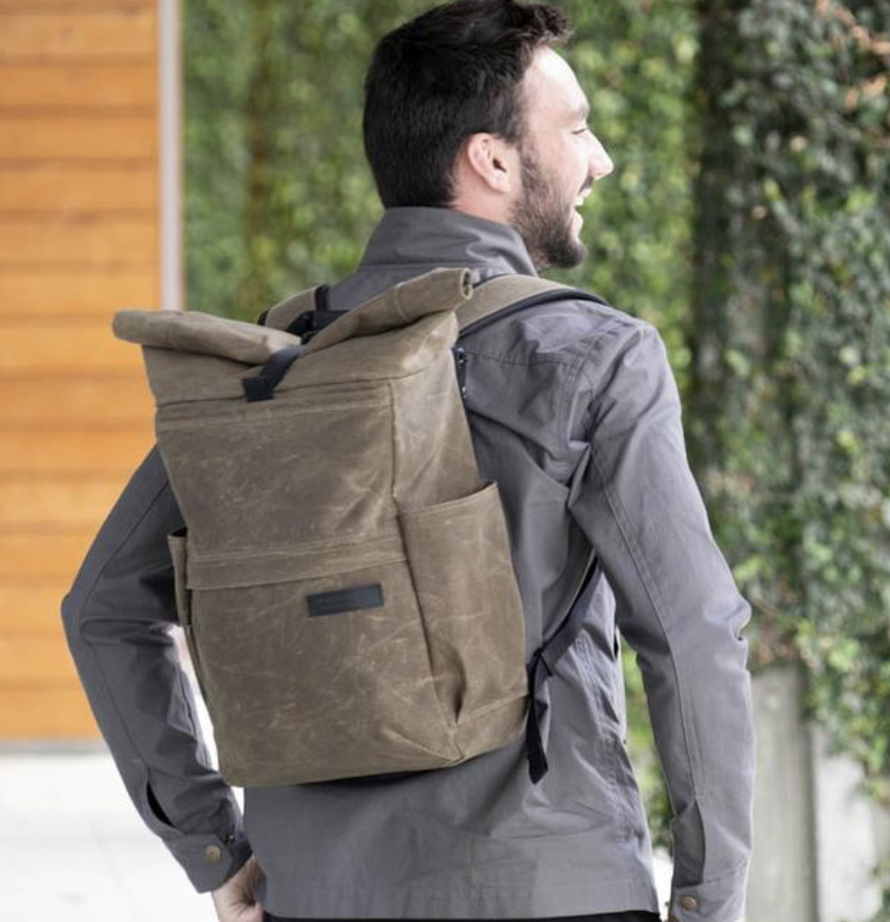 Mesh-lined padding on the ergonomic shoulder straps and the bag's backside wicks away moisture, and a leather-lined grab handle let users opt to carry the bag briefcase-style in more formal settings. Exterior pockets leave the interior open for large items.
A wide upper pocket closes with an invisible magnet; a lower zippered pocket with a key fob is protected with a rain-guard flap; and dual side pockets keep water bottles, umbrellas, and other items within easy reach. A secure, padded MacBook compartment at the rear grants easy access in meetings or at TSA security stations and keeps the backside straight and comfortable, even when packed with bulky items, says WaterField.
Inside, an additional padded compartment protects a second MacBook or iPad, a small zippered pocket secures loose items, and the remainder of the gold-lined interior is open for tech, sports equipment, or a change of clothes and overnight necessities. Shock-absorbing foam along the bottom of the bag protects its contents, prevents the bag from sagging, and helps the bag stay more upright when set down.
Early adopters who order the new Tech Rolltop Backpack through May 10 will receive a complimentary WaterField medium Gear Pouch to organize cables, adapters, and other small accessories.