WaterField Designs has introduced the Outbound Canvas Tote, a carryall handcrafted in San Francisco from US-manufactured waxed canvas and full-grain leather accents. According to company owner Gary Waterfield, its features include:
° A 15-ounce, rugged waxed canvas with a smooth surface that's resistant to snagging or tearing, while remaining lightweight;
° Interior seams are double-folded, stitched, and then top-stitched again so they stay strong, lie flat, and resist snags;
° A full-grain, vegetable-tanned, leather stabilizer, secured with metal rivets in the bag's interior that evenly distributes the interior weight;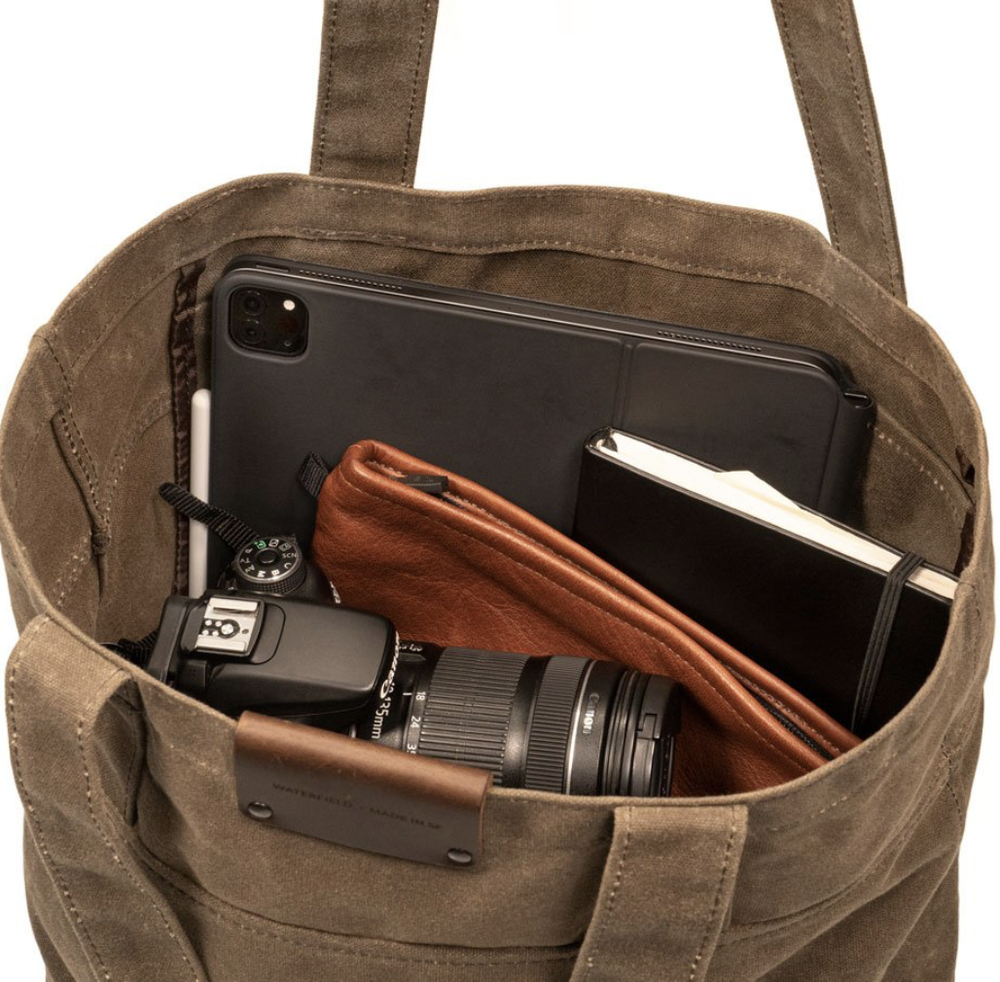 ° Eleven-inch, leather-lined drop handles sized to keep the Tote clear from the ground when carried by hand and long enough to carry comfortably over one shoulder;
° The choice of four colorways with complimentary full-grain leather accents;
° To help resist the elements, the forest-green, brown, and navy colors are waxed with original Martexin wax, and the natural-colored canvas is embedded with water repellent;
° Two easy-access, open-topped pockets are elevated from the bottom to keep small items separated from bulkier items inside the main compartment.
Two sizes are available: the US$128 large for longer excursions, like work-to-gym days, road trips, or camping, and the $99 medium for shorter outings, like picnics or grocery shopping.
The Outbound Tote is available for pre-order now. Shipping begins July 31. To keep laptops safe within the Outbound Tote when used as a work bag, WaterField offers a variety of laptop sleeves.