WaterField Designs is so sure that Apple will introduce a new MacBook Pro on Thursday, Oct. 27, it's announced the Maxwell MacBook Pro Sleeve, a custom-fit case with magnetic enclosure and water-repellant material in new colors.
This sleeve will be available in vertical or horizontal orientation. It will be available for pre-order at an early bird price until the MacBook Pro is announced at an Oct. 27 event, according to WaterField Designs owner, Gary Waterfield (though Apple has officially to announce such an event).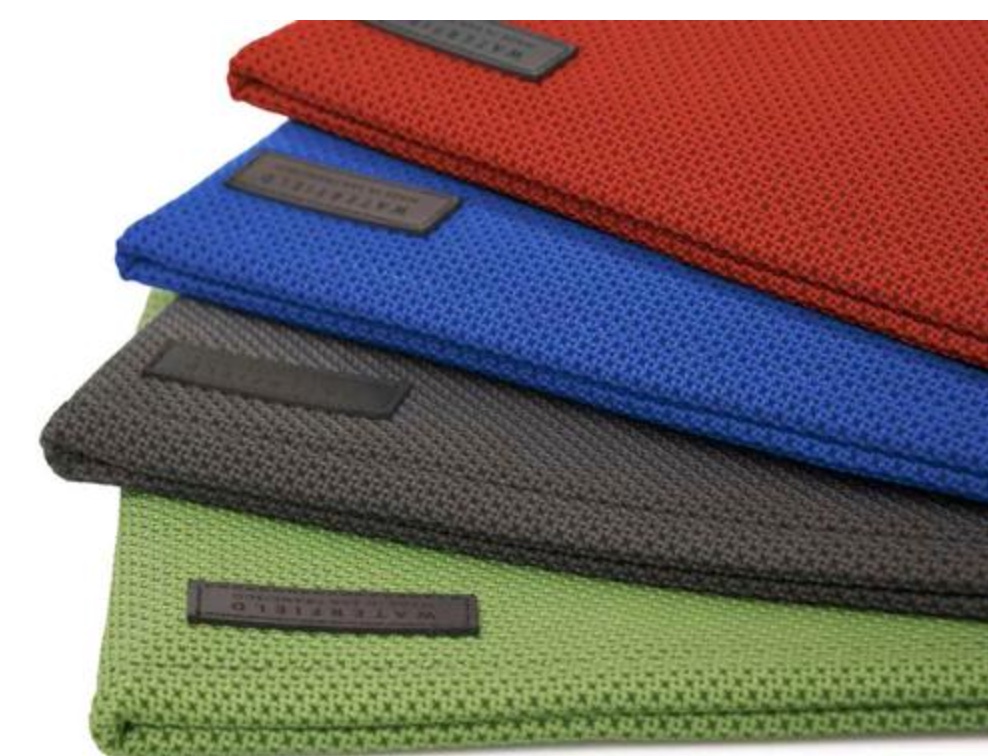 Locally-manufactured LUNA textiles on the case's exterior combine with an acrylic backing, a layer of ballistic nylon, and shock-absorbing neoprene internal padding. These textiles – in Kelly green, Crimson red, Cobalt blue or Slate black – are treated with patented Nano-Tex coating for water- and stain-resistance.
WaterField also offers a black ballistic or tan waxed canvas exterior with similar internal padding. A side-to-side magnetic closure opens for easy access, and a swath of premium, full-grain leather at the bottom of the Maxwell Sleeve serves as an easy-grip area for removing the laptop.
An optional shoulder strap converts the Maxwell into a minimalist laptop shoulder bag. The Maxwell joins the WaterField SleeveCase, Dash Sleeve and Suede Jacket as part of WaterField's Apple laptop sleeve lineup.
Through Oct. 27, you can order the upcoming products at the following prices ballistic nylon: $79; waxed canvas: $89; LUNA colors: $99; and optional strap: $22. Prices go up $20 each on Oct. 28. The Maxwell Sleeve is available now for preorder at the early bird price and will ship mid-November.