Apple's iMac Pro will be available to order on December 14 with pricing starting at $4,999. Announced in June, with its 27-inch Retina 5K display, next generation Intel Xeon processors up to 18 cores, up to 22 Teraflops of graphics computation, up to 16GB of VRAM, up to 128GB of memory, built-in Ethernet, and support for one billion colors, it's most powerful Mac ever made.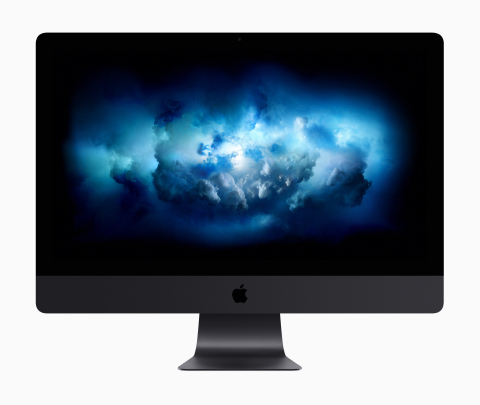 It comes in a new space gray enclosure. The iMac Pro with the Vega GPU delivers up to 11 Teraflops of single-precision compute power for real-time 3D rendering and immersive, high frame rate VR. For half-precision computation, ideal for machine learning, the pro all-in-one delivers up to 22 Teraflops of performance.
The iMac Pro also supports up to 4TB of SSD and up to 128GB of ECC memory, and with four Thunderbolt 3 ports can connect to up to two high-performance RAID arrays and two 5K displays at the same time.
If you order one, make sure it's got all the memory you can afford. Apparently, it's not user upgradeable, which seems strange for pro desktop. Even the RAM door that is on the back of the 5K iMac is gone.
If you plan on purchasing an iMac Pro, there is one way to help with the payment. Apple has increased its trade-in values for select Mac models released in 2009 and later. In partnership with buyback company Phobio, Apple now offers customers up to $2,500, compared to up to $1,500 previously.