Volunteers from Apple, Amazon, Alphabet, Apple and other tech companies worked every night for a week to make a website called covidnearyou, reports CNBC. The site asks healthy and sick people to share their symptoms.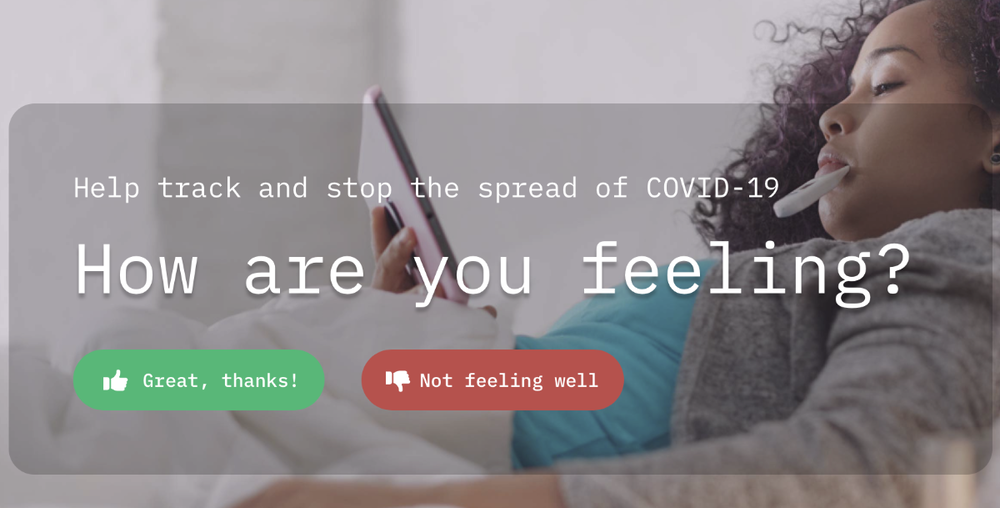 The team collaborated with epidemiologists, including John Brownstein from Boston Children's Hospital. If enough folks use the site — and the goal is to reach 100,000 users — its creators hope to fill in some of the gaps in reporting due to the lack of testing, according to CNBC.
Healthy individuals who participate are asked to fill out information about their gender, age and zipcode, and whether they've received a flu vaccine. Those who are feeling sick are prompted to describe their symptoms, such as fever, a cough, or shortness of breath. They are also asked if they've traveled recently, and if they've been in direct contact with anyone diagnosed with COVID-19.