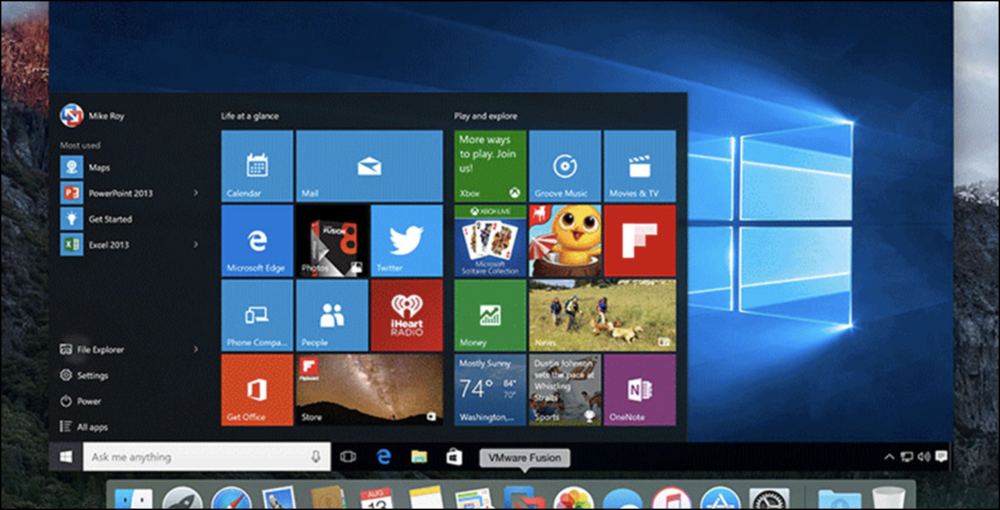 As expected, the recent announcement of Parallels Desktop 12 preceded the release of VMware Fusion 8.5 by only a little over a week. VMware's Mac virtual machine environments — Fusion and Fusion Pro, have been updated to version 8.5, bringing support for macOS Sierra host and guest machines (with Siri integration and tabbed VM windows), Windows 10 Anniversary, and Windows Server 2016.
The announcement was made today at VMworld, and is a bit different from the usual upgrade announcement in that VMware is not charging a fee for the upgrade. Both Fusion 8.5 and VMware's Windows VM environment — WMware Workstation 12.5 — will be available for free to registered existing customers.
VMware's announcement was doubly exciting for VMworld attendees, who received a 18-month free license to Fusion 8.5 or Workstation 12.5. The company is running a contest, taking entries through September 19 to give away 20 Oculus Rift VR headsets to winners.