Scosche's $59.99 MagicMount PRO CHARGE is one of the latest in the company's cool line of MagicMount line of magnetic, cradle-less mobile device mounts, and is designed for vehicles.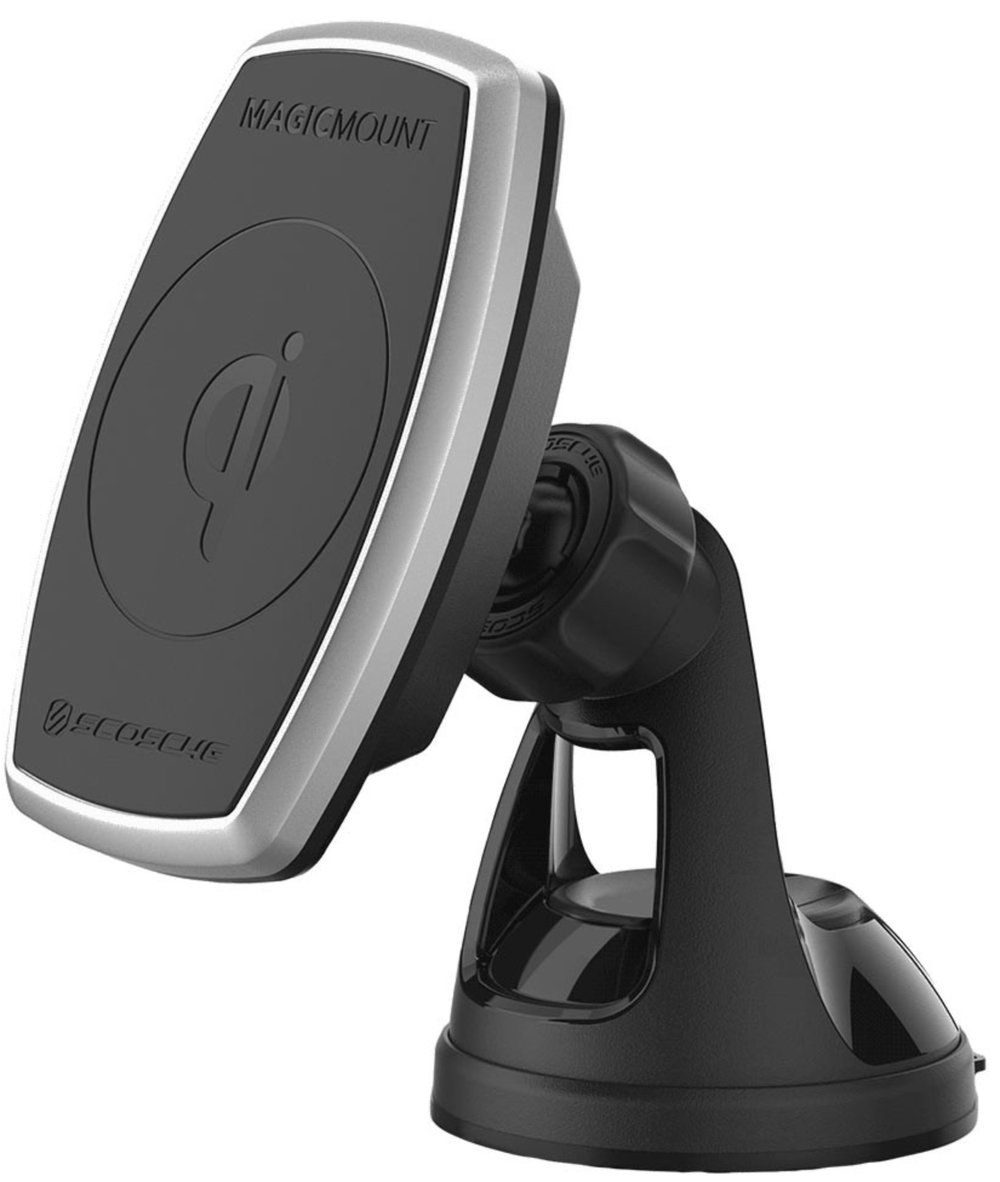 It's compatible with the iPhone 8, iPhone 8 Plus, iPhone X, iPhone XS, iPhone XS Max, and the upcoming iPhone XR. It works with Qi-enabled cases, receivers, and battery covers. The PRO CHARGE uses Scosche's easy-to-install stickGRIP suction base to secure the charger to a dashboard or window. This allows you to keep both hands on the wheel and your eyes on the road while making calls with Siri or while navigating via GPS. And which keeps your smartphone from "jumping off" the base if you have a long, bumpy driveway like mine.
The mount eliminates the need to use a USB cable or plug a mobile device into a car, and features an open design for full access to all controls and ports. Its four-axis adjustable angle allows for different viewing angles, while its lock-nut offers secure positioning.
<!— code from sekindo - Appleworld.today In-Article - outstream —>

<!— code from sekindo —>
The versatile mount lets you pick the optimum location to securely mount your iPhone for the best visibility. The MagicMount PRO CHARGE includes a three-foot, 12V car charger, a MagicPlate and MagicPlate Placement Template for the best metal plate placement. The Scosche accessory provides 15W of charging power, which is about three times the amount of power most wireless charging products offer.
However, its magnet could be stronger. iIf you're using a case and hit a bump, the MagicMount PRO CHARGE and attached iPhone tends to shift slightly and stop charging. Also, you should note that, all companies' claims to the contrary, wireless charging technology isn't capable of charging like a wired product can.
That said, the MagicMount PRO CHARGE is a good choice if you're looking for a wireless docking/charging solution for your car.
Apple World Today Rating (out of 5 stars): ★★★★