UBTECH Robotics, which specializes in intelligent humanoid robotics and AI technologies, has launched the JIMU Robot BuilderBots Series: Overdrive Kit. A hands-on introduction to STEM learning, it's an interactive robotic building block kit that gives kids the opportunity to use over 400 parts to build, program, and code two new robots – DozerBot and DirtBot – or invent their own robot creation.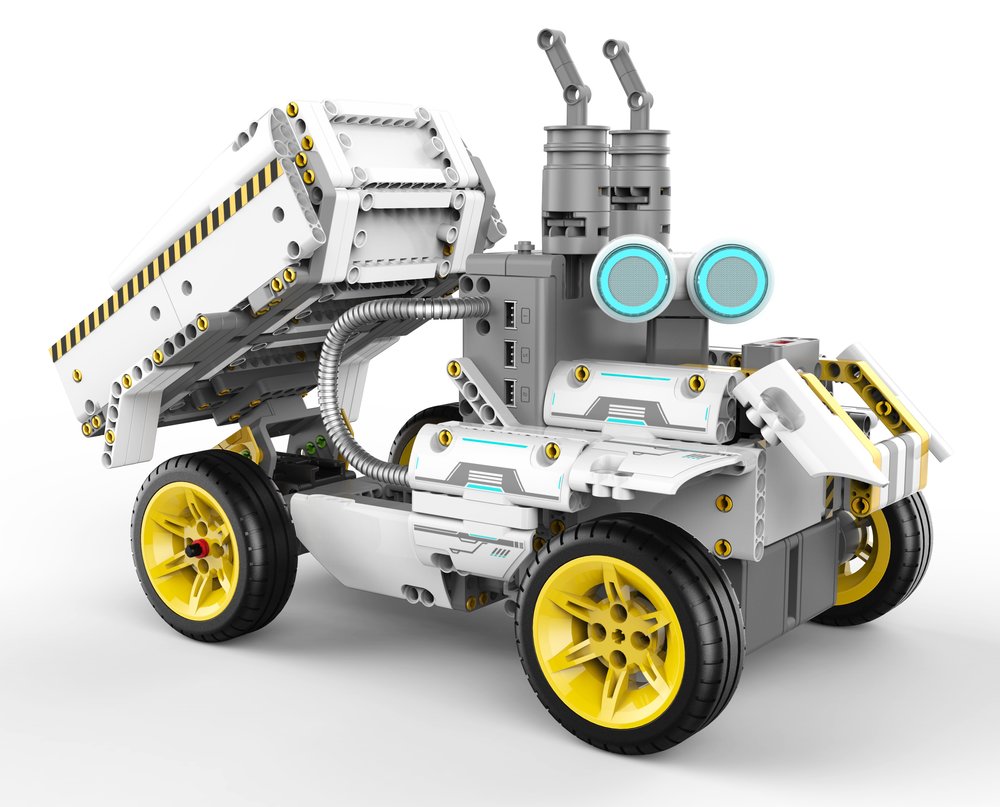 "STEM occupations are projected to grow by 8.9% by 2024 from the previous decade according to the Department of Commerce," says John Rhee, senior vice president and general manager, North America, UBTECH. "A crucial part of preparing children for this future is expanding their interest in mastering core STEM skills, coding and robotics, while also providing an avenue for them to be creative. By inspiring kids with more ways to interact with their robotic creations, the Overdrive kit fosters STEM skills in an approachable, fun way that expands a child's creativity." 
The Overdrive kit includes two robotic servo motors and two speedy DC motors, making these robots two of the fastest JIMU Robots in the market. Each robot also contains an ultrasonic sensor and RGB light, which allows them to detect and avoid obstacles and react to their environments with lights and motions. 
<!— code from sekindo - Appleworld.today In-Article - outstream —>

<!— code from sekindo —>
The JIMU Robot BuilderBots Series: Overdrive Kit comes with: one Ultrasonic Sensor and RGB Light; 410 snap-together interlocking parts and connectors; a main control box; USB cable; and Quick Start Guide. Additionally, the Overdrive Kit includes access to the free JIMU app for both iOS and Android for building and coding. It provides step-by-step instructions to control your robot creation. 
The JIMU Robot BuilderBots Series: Overdrive Kit retails for $119.99 and is available for purchase at retailers, including Target, Amazon, and jimurobots.com. For more information on UBTECH and its complete line of robots, go to ubtrobot.com.