UAG's $59.95 Monarch for the new iPhones — available in crimson, black,  and "carbon fiber" — is an ultra protective case. It boasts five layers of protection that include an armor frame (feels like plastic), leather, a polycarbonate shear plate, allow metal hardware,  and impact resistant rubber. 
It's surprisingly light considering that it meets 2X Military drop-test standards. Even with this durability, it's Apple Pay and wireless charging compatible and still provides easy access to all ports and buttons. Plus, the camera cutout is big enough that it doesn't get in the way of the flash.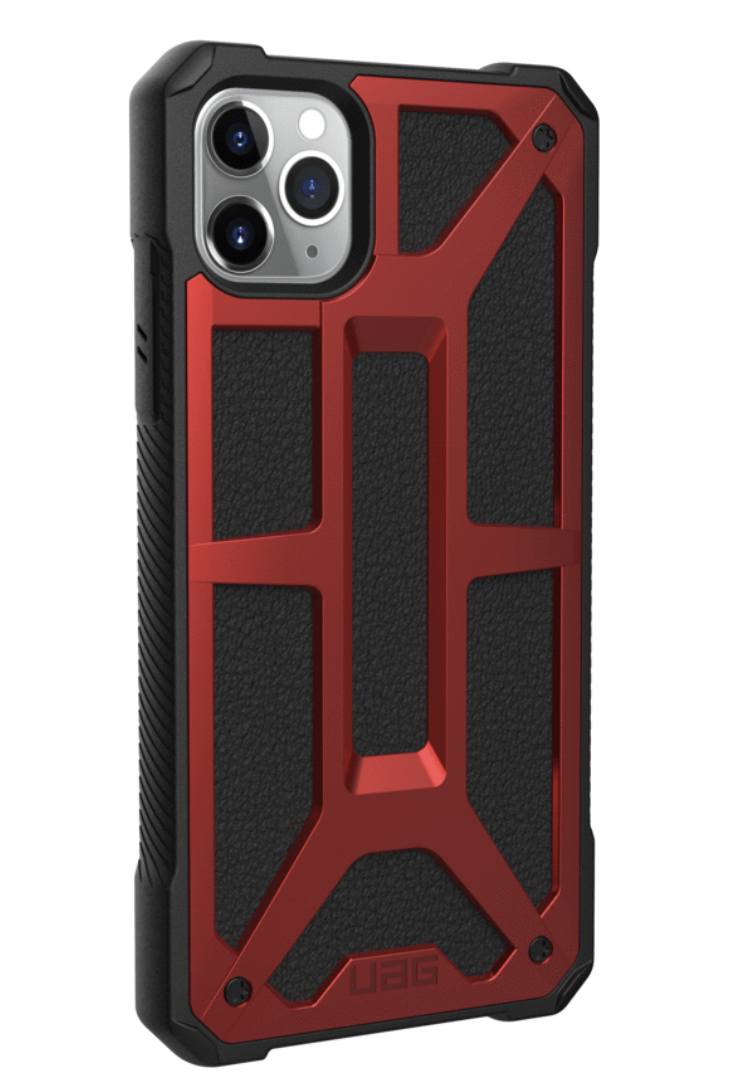 Another feature of the Monarch that I really like is the texture, which makes my iPhone 11 Pro Max less likely to slip from my hand. All these features come at a price, however. The Monarch is slightly thicker and heavier than the typical case.
With all the other protective features, I kinda wish the Monarch was waterproof. However, no UAG cases are waterproof, though they provide some water resistance. And they don't come with shield protectors, which have to be purchased separately. 
Apple World Today Rating (out of 5 stars): ★★★★1/2