Tired of having your car iPhone mount blocking the flow from your air vents? Or how about those suction cup mounts that like to fall off of your windshield or dashboard when it gets hot out? The U-Grip Cup Holder Car Mount fits into one of the cup holders in your car to securely hold your iPhone or tablet, and we have it on sale in the Apple World Today Deals Shop for $12.99 — 78 percent off the usual price!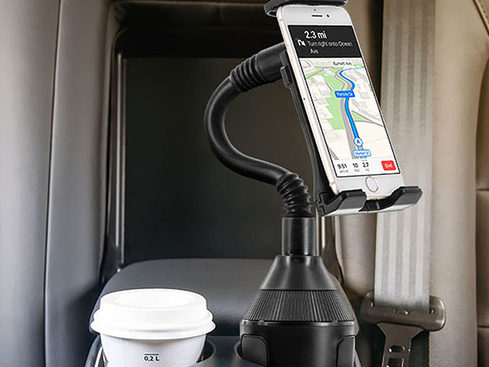 The grip mount rotates 360° for perfect positioning of your device, and has a flexible neck to get it even closer to your line of sight. The grip even expands to hold most tablets — just think of getting map assistance on an iPad!
Extends to fit all phones & tablets
Flexible neck & rotating 360º mount provide ultimate convenience
Adjustable base to fit most standard & large cup holders
The U-Grip Cup Holder Car Mount normally retails for $59.99, but we've got 'em on sale for a limited time. Buy one today for your summer travels!
Like this article? Consider supporting Apple World Today with a $5 monthly Team AWT membership.