Typhoon Meranti has been wreaking havoc in Asia, killing at least 11 people with others reported missing. It's the strongest typhoon to hit in many years, and widespread flooding is now hitting parts of China. The storm has also affected deliveries of the new iPhone 7.
Several Apple World Today readers noticed that the shipping data for iPhones showed the following message on September 14:

The delivery date was still estimated for September 16 as of yesterday. This morning, UPS tracking information showed that the delay in arriving in the US would postpone delivery until tomorrow: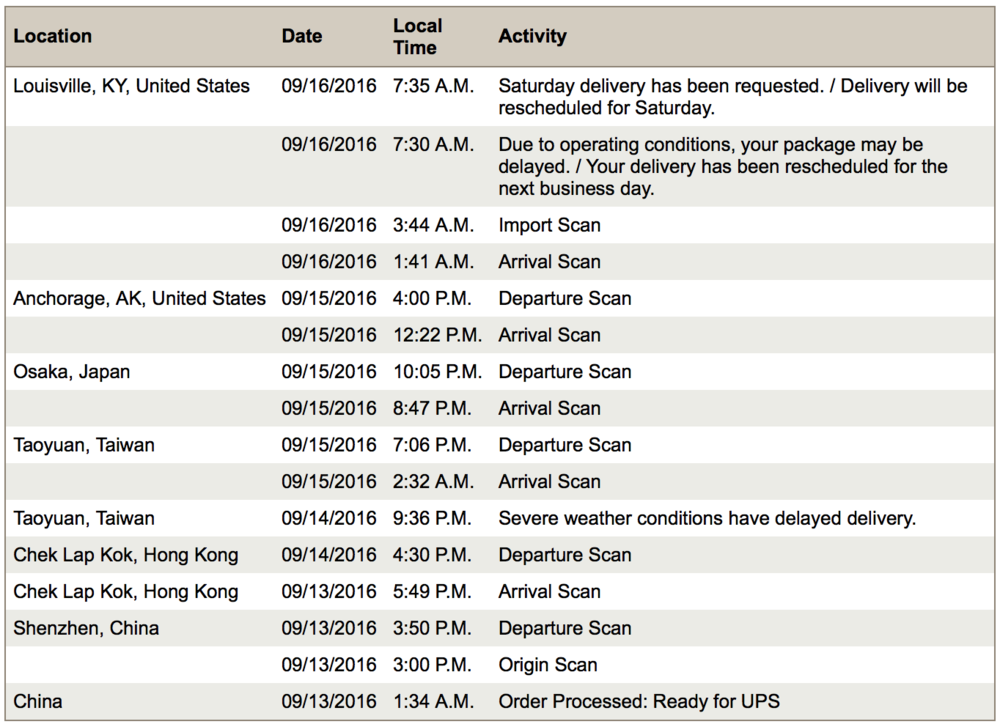 Visible in the tracking information for this iPhone 7 Plus is a note for Taoyuan, Taiwan — that's the airport serving Taipei. News reports show that operations at Taoyuan were canceled on the 14th as the typhoon, which at that point was classified as a "super typhoon" with winds over 150 mph, slammed into the island.
If any other Apple World Today readers have seen a delay in delivery of their pre-ordered iPhone 7, please let us know in the comments as we'd like to know just how widespread the issue is. The typhoon could also be responsible for limited stocks of the newest iPhone at Apple retail facilities around the world.
(Thumbnail image via Telegraph.co.uk)